BlackBerry death greatly exaggerated as company prepares four new phones for 2015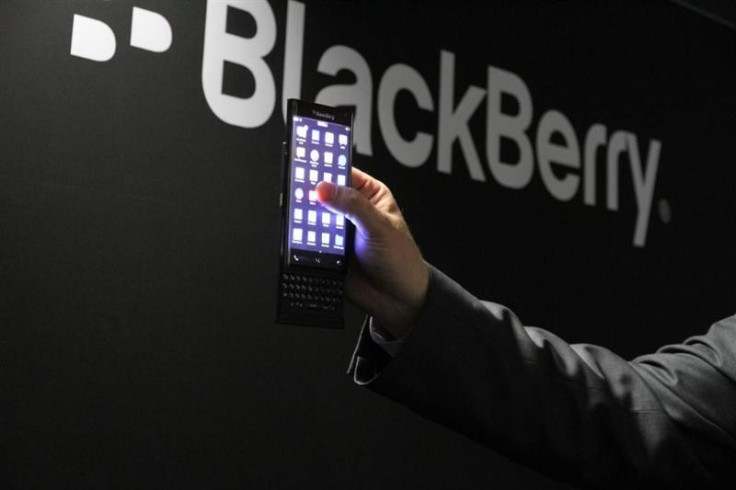 To paraphrase Mark Twain, reports of BlackBerry's death as a handset-maker have been greatly exaggerated, as the Canadian company continues its vast turnaround efforts with plans for four new smartphones this year.
During a press conference across the road from Mobile World Congress in Barcelona, the company announced a new entry-level touchscreen phone called Leap, said a new Porsche Design handset was coming soon, gave a sneak peak at an all-new phone with a curved touchscreen and slide-out keyboard, and said a fourth model would arrive later in 2015.
From the entry-level Leap, which is purely a touch screen phone with no physical keyboard, to the undoubtedly expensive Porsche Design model and so-called 'slider,' it was clear to see BlackBerry still considers itself well and truly a member of the smartphone industry.
By far the most talked-about by journalists - and partying like it's the early 2000s all over again - the as-yet unnamed 'slider' will be a flagship handset with a 5in screen, curved at both sides like the Samsung Galaxy S6 edge, and it's going on sale "at some point in 2015."
The company refused to give away any more details on the slider, but BlackBerry's head of software Charles Eagan said the curved screen edges were there "for a reason," suggesting they will serve a purpose like on the Galaxy S6 edge and Galaxy Note Edge. Below that screen is a slide-out physical keyboard, giving users the flexibility of a large touch screen and tactile keyboard in one handset.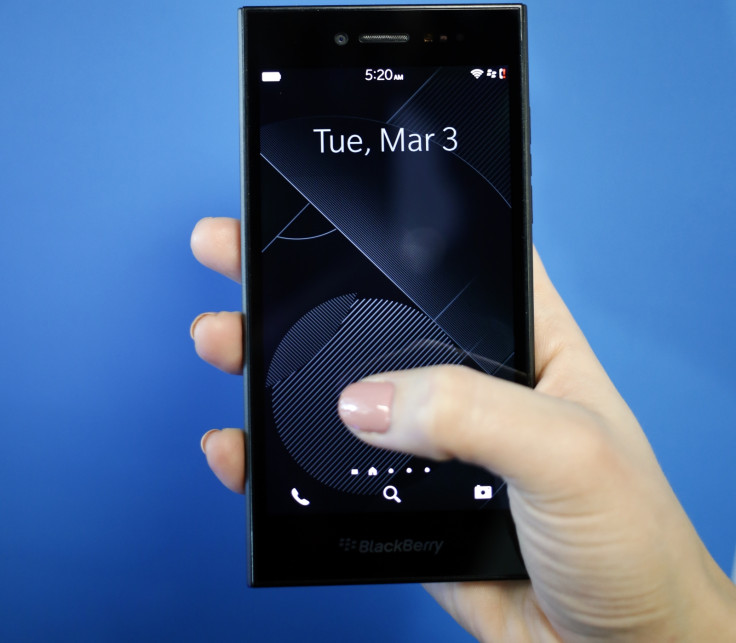 BlackBerry unveiled a new mid-market smartphone dubbed the BlackBerry Leap that is set to replace the Z3 device launched a year ago, in a move to woo buyers in certain emerging markets where BlackBerry still has a fairly large client base
REUTERS/Gustau Nacarino
Leaping forward
Leap is a $279 (£188/€254) handset with a touch screen - no physical keyboard - the same processor as the Z10 and is intended to be used by what BlackBerry calls "young career builders."
Speaking to IBTimes UK, Eagan said this means the phone is intended as a fleet device, where a company wants to roll out a cheap, secure handset to a large number of non-executive employees.
Also on BlackBerry's roadmap for 2015 is a Porsche Design handset known internally as Keian and named after the son of CrackBerry website's Ryan Blundell, who died in January 2014.
Usually based on current BlackBerry handsets, the company isn't saying what its next Porsche Design phone will look like, and is instead letting the partner company reveal the phone at a later date.
Finally, the fourth handset for 2015 will be a "hero" phone with a physical keyboard, but BlackBerry offered no more details on this.
Wearables
Eagan did offer a glimpse into BlackBerry's attitude towards wearables, however. When IBTimes UK suggested that Google Glass and other wearables are as attractive to business and industry use as consumers, the executive said: "We're certainly looking at the ecosystem and how to enhance and introduce these devices and other kinds of devices into the platform."
Eagan added: "We have been studying how they enhance the business experience. We are looking at devices that are not phones that we could bring to the market," however he would not be drawn to say if this means software solutions for existing wearables, or BlackBerry's own hardware.
© Copyright IBTimes 2023. All rights reserved.