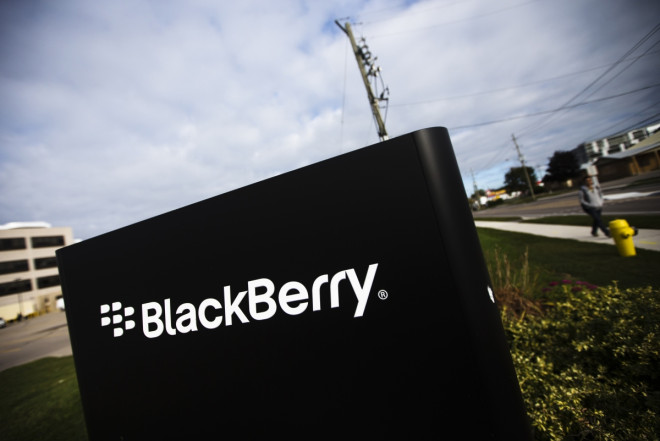 BlackBerry CEO John Chen has expressed outrage at T-Mobile over an email sent to the mobile network's customers suggesting they ditch their BlackBerry in favour of an iPhone 5s.
Chen said T-Mobile "could not have been more wrong" in assuming its offer would be well received, adding the email is "clearly inappropriate and ill-conceived."
The email was sent last week to some of T-Mobile's American BlackBerry users and offered them the opportunity to switch to an iPhone 5s for no upfront cost. In response, BlackBerry users tweeted at T-Mobile to defend the floundering Canadian company - action welcomed by Chen.
"I want to thank our loyal customers for your commitment to BlackBerry. By expressing your outrage directly to T-Mobile through tweets, calls and comments in the media and on blog posts, you sent a powerful message that T-Mobile could not ignore."
Chen added: "I can assure you that we are outraged too. What puzzles me more is that T-Mobile did not speak with us before or after [the email was sent]."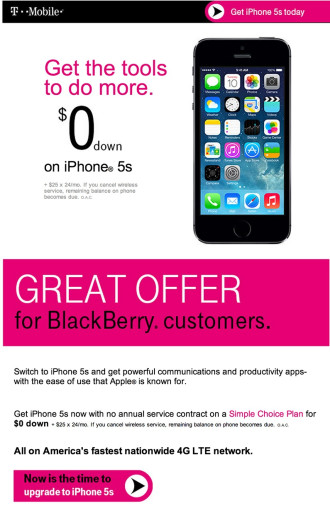 Loud and clear
Addressing T-Mobile directly, Chen said he "would like to remind you that our long-standing partnership was once productive and profitable for both BlackBerry and T-Mobile...we remain very excited about BlackBerry's future."
In response to the debacle, T-Mobile CEO John Legere tweeted: "BlackBerry users, I'm hearing you loud and clear. Let me work with the team and get back with you."
This was followed by a statement from T-Mobile reminding customers they can buy the BlackBerry Q10 and Z10 handsets from its 3,000 stores across the US, and that free expedited shipping will be available on BlackBerry devices from 21 February.
"We are happy to be a BlackBerry partner and apologise for any confusion," the statement concluded.
Chen finds his company is a strange position; while his takeover from ousted CEO Thorsten Heins late last year was expected to mark BlackBerry's exit from the consumer market, starting a push solely towards enterprise, this transition is yet to materialise.
Meanwhile, BlackBerry's market share continues to slide; research firm Kantar claimed the company's phones represented just 3.2% of UK smartphone shipments in the final three months of 2013. In the US, BlackBerry accounted for far less, just 0.4% of shipments.