BlackBerry has defended the security of its smartphones after reports claim British surveillance centre GCHQ had hacked the devices of foreign politicians attending G20 meetings held in London in 2009.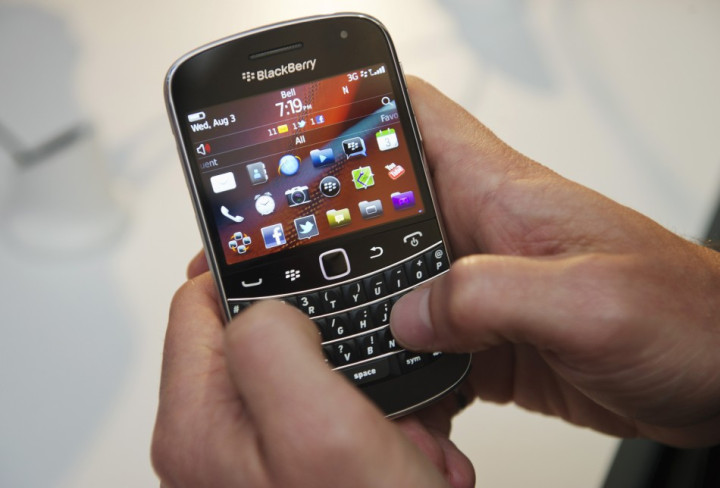 Countering the Guardian report claiming attendees had the emails and calls of their BlackBerrys monitored, the Canadian smartphone maker told IBTimes UK: "While we cannot comment on media reports regarding alleged government surveillance of telecommunications traffic, we remain confident in the superiority of BlackBerry's mobile security platform for customers using our integrated device and enterprise server technology.
"Our public statements and principles have long underscored that there is no "back door" pipeline to that platform. Our customers can rest assured that BlackBerry mobile security remains the best available solution to protect their mobile communications."
The alleged monitoring of politicians and officials at the G20 summit was disclosed to the newspaper by NSA whistleblower Edward Snowden, who presented documents detailing how fake internet cafes were set up to intercept delegates' use of computers and smartphones.
Rather than a counter-terrorism measure, or one of public surveillance, the monitoring of G20 delegates appears to be for the more mundane purpose of securing an advantage in meetings by getting an idea of what was going to be said in advance.
Despite losing market share to Apple, Samsung and others in recent years, BlackBerry devices are still hugely popular among city workers, politicians and high-ranking executives who carry sensitive information on their phones.
The security encryption offered by BlackBerry is among the most secure in the industry, although Apple and Google's Android system have made significant gains in recent years and are now used by a wide range of establishments.
The Guardian reported that the documents, obtained by Snowden and classified as top secret, reveal that "during G20 meetings in April and September 2009 GCHQ used what one document calls 'groundbreaking intelligence capabilities' to intercept the communications of visiting delegations."
The leak comes at an embarrassing time for Britain, which is currently hosting another international summit - the meeting of the G8 in Belfast.
Speaking to broadcasters in Northern Ireland this week, Prime Minister David Cameron said: "We never comment on security or intelligence issues and I am not about to start now. I don't make comments on security or intelligence issues. That would be breaking something that no government has previously done."
The documents suggest that the internet cafes set up by GCHQ, MI6 and other agencies used an email interception programme, as well as software to log the keystrokes made by delegates as they sent messages.
One intelligence staffer wrote that, through the cafe, "[we] were able to extract key logging info, providing creds for delegates, meaning we have sustained intelligence options against them even after conference has finished."