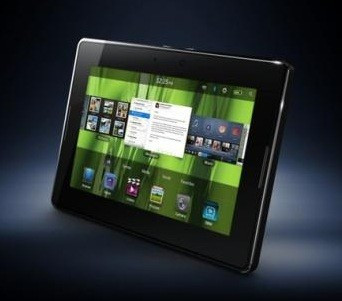 In a deal more often seen on late-night television shopping channels flogging 'incredible vacuum packing solutions' BlackBerry is offering a 'buy two, get one free' promotion for its struggling PlayBook tablet.
From now until December 31 BlackBerry is offering businesses the chance to buy three PlayBooks for the price of two, in an attempt to shift the ill-fated tablet that, despite recent price cuts, hasn't sold well.
On the outside, the PlayBook looks like a fairly decent tablet; smaller than an iPad but with Flash and equally good built quality. But sadly, like when the vacuum packer isn't quite as good as it looked in the ad, the PlayBook has some problems.
Chiefly, it doesn't give access to a user's contacts, email, calendars, 3G browsing or BBM unless tethered via Bluetooth to a BlackBerry smartphone, and starting at £399 in the UK, the PlayBook hasn't sold well.
The offer - named 'Back to business' - also offers a free premium accessory with each PlayBook bought, these include a leather sleeve, charging pod and HDMI cable.
It's been a torrid month for BlackBerry and its manufacturer Research in Motion, with the three-day data outage, lawsuit over BBX, delays of PlayBook 2.0 update, price cuts and now this, the Canadian company must be hoping for a boost in sales in the run up to Christmas.
The back to business offer is currently available through 10 retailers in the US, but we expect RIM to bring the offer to the UK in the near future.