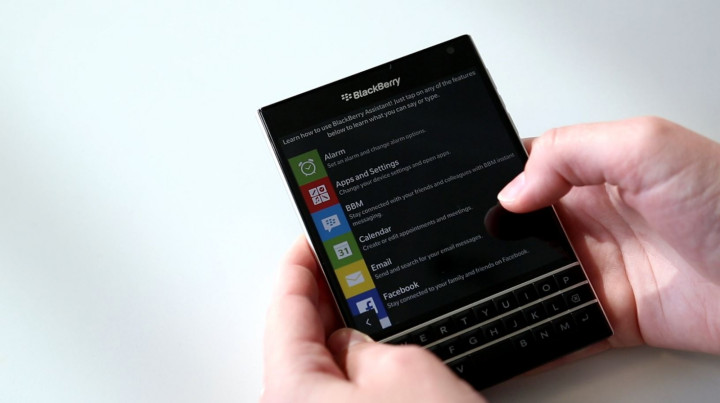 Canada-based Blackberry, which recently launched its flagship Passport high-end smartphone, has now announced a new trade-in offer for Apple iPhone users looking to change.
According to Blackberry's new 'trade up' website, iPhone users (including those who own the iPhone 6) can upgrade to the new Blackberry passport, and receive up to $400 (£255) back for their iPhone devices, along with receiving an additional $150 (£96) as bonus from Blackberry's end.
This trade-in offer begins 1 December, and goes on until 13 February, 2015. The scheme is only valid on select iPhone models in the United States of America.
Which iPhone models qualify for Blackberry's latest tradeup scheme?
According to Blackberry, owners of Apple's iPhone 4S, iPhone 5, iPhone 5C, iPhone 5S and iPhone 6 qualify for an upgrade to Blackberry Passport along with cash back. Users can check out the estimated trade-in value on the BlackBerry trade up web portal.
Blackberry's Black Friday deal
Starting 22 November, people in US and Canada can purchase the high-end Blackberry Passport at a discount of $100 (£64), from the smartphone's original price of $599 (£382).
This offer is available through ShopBlackBerry in the U.S. and Canada and on Amazon in the U.S.
In addition, customers can also get a discount on BlackBerry Z30 smartphones purchased through ShopBlackBerry, including US$275 (£175) off the retail price in the US, and CAD$250 (£141) off the retail price in Canada.
Key features and technical specifications of the Blackberry Passport
ProReceiver: BlackBerry Natural Sound Technology adapts to the call sound depending on phone position and background noise that makes the receiver feel like the caller is in the same room.
Keyboard: With responsive touch you can scroll web pages, flick to type or slide along the keys to move the cursor.
BlackBerry Blend: BlackBerry Blend brings messaging and content that's on your BlackBerry to your computer and tablet. Respond to your BBM or text messages instantly on a computer or tablet.
Tech-Specs:
4.5 inch LCD display.
BlackBerry 10.3 operating platform.
2.2 GHz quad-core Qualcomm Snapdragon 800 processor.
13MP rear camera.
2MP front camera.
3GB RAM.
32GB internal storage.
MicroSD card slot for expansion of internal storage up to 128GB.
4G LTE, 3G HSPA, Bluetooth 4.0, Wi-Fi and microSUB connectivity.
Removable 3450 mAh Li-Ion battery that is claimed to offer a talktime of up to 23 hours on 3G and a 3G standby time of 18.5 days.
194 grams in weight.