UK Retailer Slashes BlackBerry PlayBook by £150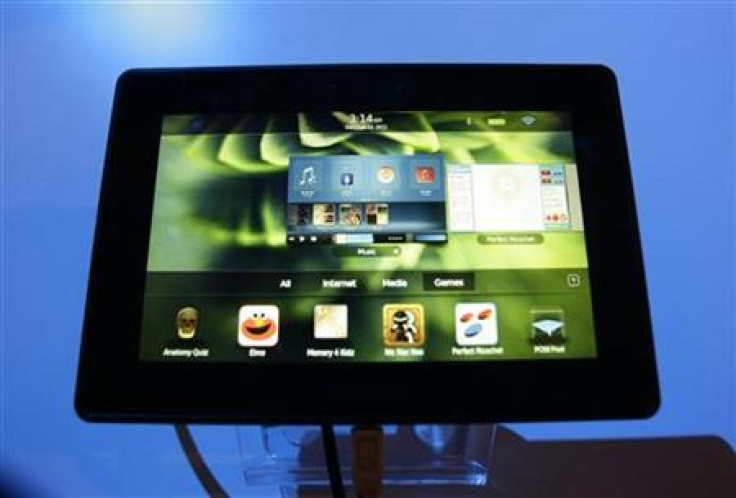 Alarm bells should be ringing yet again at BlackBerry, as a major high street store has slashed the price of the PlayBook tablet by £150.
Currys and PC World have reduced the low end 16GB model of BlackBerry's 7 inch PlayBook from £399.99 to £249.99, suggesting that the tablet is not selling as well as expected.
HP cut its losses in August, after the TouchPad tablet failed to sell, slashing its price to just £89, before being discontinued. The PlayBook price cut is not of the same magnitude, but would suggest that sales are low.
The PlayBook, which does not have 3G connectivity, has been criticised for requiring a BlueTooth connection with a BlackBerry phone to have access to contacts, calendars and email, making the tablet somewhat useless to owners of other smartphones.
"It looks like they need to get units moving, and it will be interesting to see if this is only PC World and Currys or comes from RIM," said Geoff Blaber, of analyst firm CSS insight, and reported by PCPro.co.uk.
Blaber believes that the price cut highlights the difficult BlackBerry and other manufacturers have had in trying to compete with the iPad, which retail for £399.
"What is becoming clear is that there is one market for the iPad and another for everything else, and that market is highly price sensitive and very small. They need to get units moving and out of stores," Blaber added.
It is not yet known if the discount will extend to other stores.
Amazon will be hoping to take the fight to Apple with its $199 Kindle Fire tablet, due out next month.
© Copyright IBTimes 2023. All rights reserved.