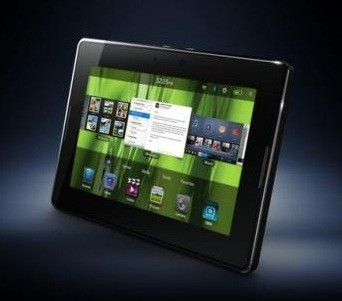 BlackBerry is still struggling to sell its cursed PlayBook, slashing the price of its iPad rival yet again, this time to just $299 for all models.
Bizarrely, BlackBerry manufacture Research in Motion has reduced the 16, 32 and 64GB versions all to the same price, when previously they retailed for $499, $599 and $699 respectively, suggesting that a fire sale is underway.
HP resorted to a fire sale - albeit more extreme - when its TouchPad tablet computer failed to sell last year, resulting in a bargain-basement £89 price tag until remaining stock had been sold off and production was stopped.
While not as severe as HP's tactics, yet another dramatic price cut for the PlayBook sends out more warning signs that RIM is in trouble and selling off its unloved tablet seems to be the only answer.
A 2.0 update to the PlayBook operating system is due to be released in February, which could be a reason for getting rid of old, possibly incompatible, hardware, but this seems unlikely.
The PlayBook has sold poorly because, apart from being as expensive as the larger iPad, it requires a BlackBerry smartphone to allow access to a user's contacts, calendar, email and to browse using a 3G connection.
Compared to the iPad, the PlayBook has seen abysmal sales; RIM sold less than 200,000 units in the third quarter of 2011, whereas Apple sold 11 million iPads.
While the PlayBook isn't for everyone, and certainly shouldn't be considered instead of an iPad or Samsung Galaxy Tab, $299 for a 64GB tablet does offer decent value for money, especially for users who are already stuck with a BlackBerry phone.