BlackBerry looks at drastic options like licensing or even selling out as smartphone sales disappoint.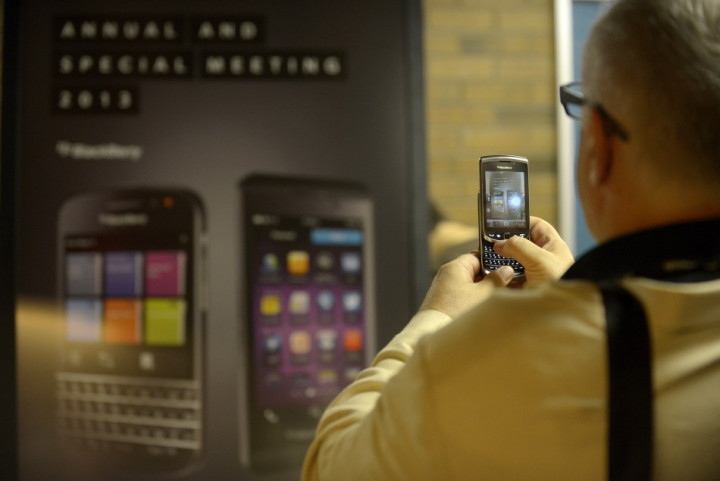 At its annual general meeting (AGM) in Waterloo, Ontario this week the CEO of BlackBerry, Thorsten Heins, signalled that a licensing deal or even outright sale of the company are options which are avtively on the table.
BlackBerry has had some dark days over the past few years. From global service outages, to management bickering and even being blamed for the London riots in 2011, the company has been struggling to survive in the ultra-competitive smartphone world.
At the end of January however it seemed like the company had turned a corner. It finally launched its next-generation BlackBerry 10 software along with a couple of high-end smartphones.
Everything seemed to be turning around and at its annual developer conference in Orlando in May both BlackBerry executives and developers seemed positive about the future of the platform.
Unexpectedly poor
However a couple of weeks ago the company announced an unexpectedly poor set of results, posting an operating loss of £55 million when analysts expected the company to post a profit.
These were the first quarterly results to include a full three months of BlackBerry 10 sales and the company and sharholders were disappointed that smartphone sales were not higher than the 6.8 million it reported.
As a result BlackBerry shares plunged almost 30% following the announcement and at this week's AGM, the company's CEO admitted that licensing the BB10 software or an outright sale of the company was something which was a possibility.
"Long term transition"
Thorsten Heins, who has been in charge of the company for just 18 months, said: "This is a long term transition for the company, but I can assure you that we're pushing very hard."
Responding to a question about whether he was looking into strategic alternatives, Heins said he is open to all options that create value for shareholders: "BlackBerry will pursue every opportunity to create value for shareholders."
This, however, is nothing new. Earlier this year, just before the launch of BlackBerry 10 Heins told a German newspaper that licensing BB10 to other manufacturers was "conceivable". However the comments this week will carry much more weight following the disappointing set of results in June and consequent mounting pressure.
"Very short leash"
Speaking to Reuters, John Goldsmith, deputy head of equities at Montrusco Bolton, believes the pressure may become too much for BlackBerry and a deal of some sort may be inevitable:
"I think they're on a very short leash," said Goldsmith, referring to BlackBerry's management. "I wouldn't be surprised if within the next two quarters there is a definitive announcement with regard to other options that this company could be looking at whether that's putting itself for sale or some other option."
BlackBerry 10 has so far failed to grab the public's attention and faces a tough challenge to try and claw back the market share it has lost in the last three years to the likes of Apple and Samsung at the high-end and Chinese firms Huawei and ZTE at the budget end of the market.
One analyst watching Heins' performance at the AGM this week, believes he remains so confident because the possibility of licensing is not just pie-in-the-sky but is much more concrete than that:
Confident
"I can see why this guy is confident," said Ross Healy, a portfolio manager with MacNicol & Associates, whose clients own BlackBerry shares. "He is talking about partnerships and being open to talks and I don't think you say that unless you've really had a talk or two with interested parties - and that gives you some confidence."
So far BlackBerry has launched the Z10 all-touchscreen smartphone along with the more traditional Q10 featuring a physical QWERTY keyboard. It has also launched the mid-range Q5 in recent weeks.
BlackBerry has promised to release a further three devices at least during the rest of 2013, but going on current trends, it is unlikely that BlackBerry will make quick gains in the smartphone market.