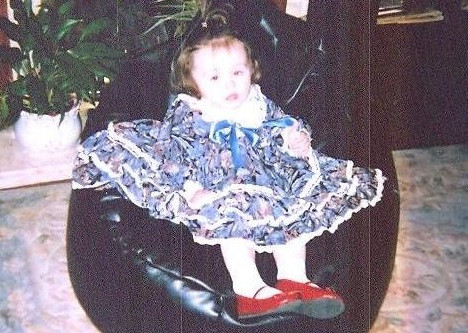 A two-year-old girl has died after swallowing a methadone subsitute allegedlly given to her to stop her crying, the Mirror has reported.
Police were called to a house in Jameson Street, Blackpool, on Tuesday by the ambulance service following reports toddler Sophie Jones had suffered a cardiac arrest.
Sophie was taken to Blackpool Victoria Hospital but later died. Police are now investigating if her heart attack and death was actually a result of her swallowing the heroin substitute.
Following her death, a 29-year-old woman and a 41-year-old man from Blackpool were arrested on suspicion of child neglect, manslaughter and attempting to pervert the course of justice.
Det supt Paul Withers, of Lancashire Constabulary's Force Major Investigation Team, said: "This is a tragic incident where a little girl has lost her life and I am determined to get to the bottom of what happened to Sophie Jones.
"As a result of our enquiries I believe that a substance was removed from the address on Jameson Street either shortly before paramedics arrived or after, and I believe that substance to be methadone.
"I believe it is either being held by someone locally or has been hidden somewhere in the vicinity of Jameson Street. If anybody has any information relating to where it is then I would urge them to come forward.
"Methadone is green in colour and in this instance may not necessarily be in a clearly identified medicine bottle. If this substance fell into the wrong hands it could have incredibly serious consequences. I would like to reassure people that any information which is passed to us will be treated in confidence."
Further toxicology tests are being carried out after the Sophie's post mortem results came back inconclusive.
Withers said that the girl ingesting methadone was just one line of enquiry.
"However, at this stage we cannot categorically say that this is the case or that it has caused her death," he added.
Last year, parents of a two-year-old boy were convicted of manslaughter after the boy drank his mother's methadone which had been poured into his beaker.
Sally Dent was sentenced to seven years in jail and her partner Shaun Binfield handed a four year sentence following the death of Riley Pettipierre in March 2012.
He is believed to had swallowed a fatal 20ml amount of the heroin substitute. His mother kept her methadone inside the child's beakers on top of a chest of drawers next to her bed so she could reach it easily in the night.