Blackstone Group has abandoned its $25bn (£16bn) bid for computer maker Dell, making it easier for founder Michael Dell and his private equity partner SIlver Lake to go ahead with his own bid to take the company private.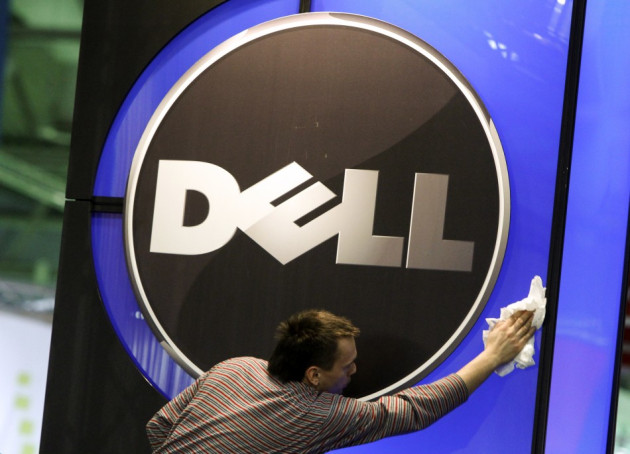 New York-based Blackstone had placed a counter offer to buy the world's third largest computer maker after Michael Dell announced his plans to take it private earlier this year.
But citing an unprecedented 14 percent drop in industry PC sales in the first quarter of 2013 and a lower earnings forecast by Dell's management, Blackstone withdrew its offer on 18 April, sources familiar with the matter told Reuters.
Earlier this month it was believed that Michael Dell would back Blackstone's bid for the company he founded if it could guarantee his position of chief executive officer would remain once the combined takeover was complete.
The bid was made jointly with Insight Venture Partners and Francisco Partners, both investment firms which specialise in technology companies, and was placed during a 45-day 'go-shop' period implemented by a Dell special committee to look for alternative to founder Dell's acquisition plans.
It now seems more likely that a bid from Dell and Silverlight will be accepted, though activist investor Carl Icahn is still in the running, having agreed not to purchase shares amounting to more than 10 percent of the company while the special committee considers its options; the move stops Icahn from launching a hostile takeover, but now allows him to talk more openly with fellow shareholders.
A number of Dell shareholders, including Southeastern Asset Management and Icahn, have opposed Dell's bid to take his company private because it does not allow existing shareholders to participate in the upside of a turnaround, or when/if the company grows following the proposed Dell buyout.
Sources familiar with Blackstone's thinking told the FT that other factors in its decision to withdraw include Dell's lack of in-house technology expertise and the amount of cash it held overseas.
If successful, Dell's bid of $14.4bn would be made up partly of a large investment of personal cash - reports state around $1bn - and a $2bn loan from Microsoft, as was confirmed by both parties when the bid was made public in January.