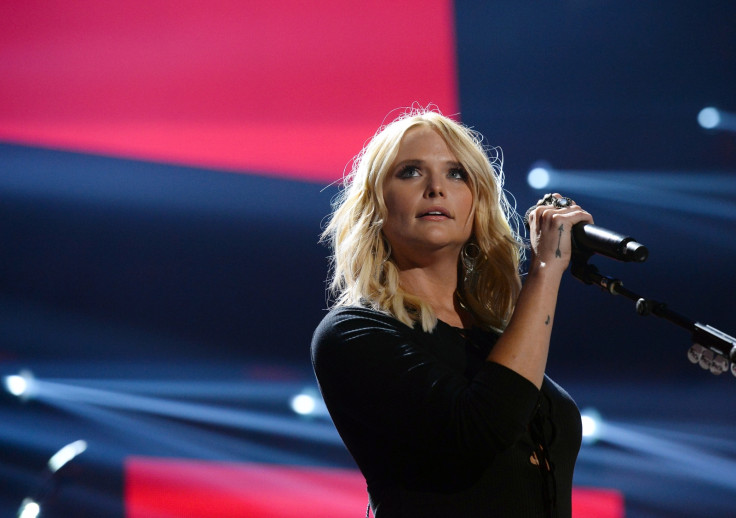 Miranda Lambert is reportedly completely over her ex-husband Blake Shelton and is planning to get married soon. She is currently dating Anderson East and if reports are to be believed the couple want to take their relationship to the next level.
"She wants to get married again and have children soon. That has been an open conversation between her and Anderson. He wants the same. Miranda is very happy with Anderson. They have gotten very close. Her friends think this is the guy for her," a source close to Lambert told E! Online.
Shelton and Lambert divorced in July 2015 after four years of marriage. The Voice coach has moved on with Gwen Stefani and reports suggest that he could get hitched to his girlfriend anytime soon.
His former wife also found love in R&B singer East. "She is completely over Blake and wishes him only the best. It was a time in her life that was special, but she's happy that relationship took her to where she is now," the source added.
In August this year, the 32-year-old country singer broke down during a stage performance, while singing a song she co-wrote with her ex-husband, sparking rumours that she still misses him. "Many lessons were learned in that time with Blake. She hasn't spoken to Blake in a friendship capacity yet, and she is not sure she will ever get back to that point with him. At this point, they have no attachments to each other," the source continued.
Lambert has won six consecutive Country Music Academy awards and is all set to release her double album The Weight Of These Wings. "She can't wait to tour and have the country hear her sing again. This new music is very special to her and you will hear some songs that reflect her life and situations she been through over this year. People will relate. Her vocal chords are rested and she is confident this will be a great tour with no health interruptions like what happen on her last tour," the gossip site quoted the source as saying.