The Walking Dead posted a creepy picture on its official Instagram page teasing another major plot line other than Negan's. Season 7 of the AMC zombie horror thriller will premiere in less than a week and a hint like this will certainly be a game changer for the show, which is an adaptation of Robert Kirkman's graphic novel of the same name.
The series shared the picture of a head on a pole with the caption: "You have been warned". The post has sparked rumours that the show will go the comic book way and introduce the barbaric group, Whisperers. Negan's entry has already shaken the characters and with rumours regarding the entry of another set of deadly villains, the chances of survival of the group of Rick Grimes appears only low.
Previously Kirkman has expressed his eagerness to introduce the terrifying group in future seasons. "Probably, eventually... As long as we don't get cancelled it should. I can't wait to see Andrew Lincoln saying 'Now we gotta worry about the Whisperers'...I think about some dark stuff," he said during the Comic Con.
The show has been renewed for season 7 but the network and show creators have not responded to the Whisperers rumours. The group is a murderous society that wears the skin of the zombies to stay protected and loves violence, especially killing humans.
It remains to be seen, how Rick will deal with the threat if Whisperers enter the show in season 7. In episode 1 sneak peek of the premiere episode the Alexandrian leader promises Nagan that he will kill him some day. But considering his reducing judgment capacity and manpower, Rick may need a major support to deal with Negan and the Whisperers.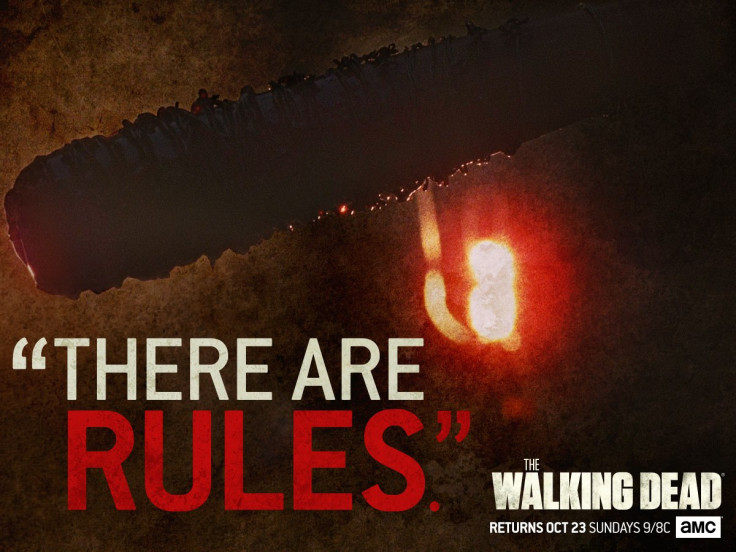 It will be interesting to see another notorious group other than the Saviors, who have held up Rick and his fellow Alexandrians. Their leader will beat a major character to death and the identity will be revealed in the premiere episode of TWD titled "The Day Will Come When You Won't Be."
The show will premiere on 23 October on AMC in the US.