Blockstream: This is a marathon, not a sprint started with 'marketecture'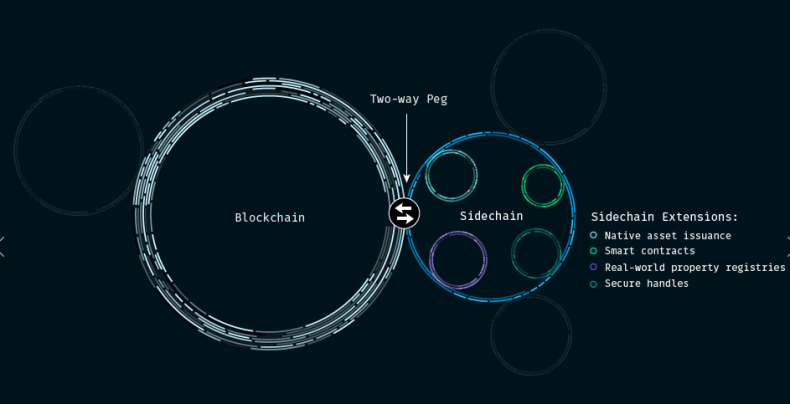 The race to upgrade the world's financial systems is a marathon rather than sprint that started in a breathless rush of "marketecture" – this was the sage-like comment from Blockstream, which has just secured $55m in Series A funding. The company, which boasts a formidable technology team focused on building interoperable sidechains from the Bitcoin code base, also announced a partnership with PwC earlier this week.
People have said 2016 will be the start of a blockchain race to production, and there does appear to be a couple front runners vying for position. Digital Asset Holdings has gathered over $60m of funding, mainly from banks, and announced a deal to build a blockchain for Australia's ASX exchange. Meanwhile R3CEV has 42 banks in its consortium and some of the smartest people in the space on its team. Following them is a pack of extremely tech-savvy start-ups.
Alex Fowler, senior vice president, business affairs at Blockstream told IBTimes: "I think one of the critical things here is: new is not good in this space. New-fangled code and technology is not what a bank wants. It's not what an enterprise that's looking to put financial assets onto a share distributed ledger wants. They don't want to have that secured with math and science that someone came up with in the last year.
"They want the battle-tested, peer reviewed open technology stack, that when they put their assets on it they know it won't be hacked, or be taken down because it can't scale. And there is only one protocol that has that level of peer review, public testing and verification and that's the Bitcoin code base."
"And Digital Asset Holdings themselves - we work very closely with them; they are working and using our technology and building with it types of applications that they are bringing to market for their customers."
Fowler said this is a time of proof of concepts and pilots; R&D activity that happened in the open before is now taking place in the labs of banks or other companies. These institutions will cycle through a few use cases before they reach a starting point, and what they are working on will ultimately have to be interoperable. He said there is also question of approval from regulators, who also have to get up to speed. Not to mention integrating with legacy systems.
"There's quite a bit of work ahead. We think of this as a marathon not a sprint. Just being able to have the resources to go from proof of concept to production is going to be a critical ability for any of the firms working in this space. That is the reason we went out for additional financing. We look at the magnitude of the challenge and the time required to get there. It is not an overnight change."
With regard to the R3 project Fowler said: "We have several customers who are part of the R3 consortium, and we think there is a lot of value in that working group. This is a shared infrastructure and having an organisation that can convene a decision maker has value. I think we will see some very interesting things emerge from R3."
There has perhaps also been something of a rush among consulting companies to align themselves with this technology. Fowler said he appreciates how PwC understands different markets around the world: the history, regulation, business practices and technology that are tied together in these Gordian Knots. He said PwC had taken its time over the past year to research the technology and make informed decisions.
"I think there has been a rush among the big consulting firms, no question. I think you can look at the thought leadership, you know white papers coming out of Accenture and Deloitte, they are definitely looking very closely - and why is that? Because their customers are asking them what should we make of this. Is this something that we need to pay attention to and if we don't will it disrupt or change our business in a way that would be detrimental to us.
"We have talked to all of the big consulting firms. What we really appreciated about PwC - they didn't start with 'marketecture', they didn't look to be the first out of the gate with their opinion on this. Instead they convened a process that took a long time actually - most of last year - to really start to work with a lot of vendors, a lot of different customers, to really understand the key issues."
Fowler said the notion of bitcoin the currency versus Bitcoin the protocol and code base and what it's capable of doing, was not a sticking point for PwC. He said the partnership was simple: Blockstream builds the back end infrastructure, PwC helps integrate that into a the enterprise technology environment.
"A blockchain is back-end piece of infrastructure. It isn't this pretty UX that traders and system administrators and so forth look at like a browser. They already have those systems, they have the applications that they use every day to conduct business, and what we need to do is understand that legacy environment and integrate into that. PwC audits that technology. They understand the data flows. They understand the different systems that their clients use to manage financial system."