While the times are a-changing, not even the most optimistic libertarian could have seen this coming five years ago: the US state of Oregon is gearing up to host America's first-ever cannabis growers' fair.
More than 100 growers will make the trip to the West Coast city to showcase their horticultural prowess and compete for ribbons – and a grand prize of $10,000. Smokers, however, may end up disappointed, as organisers are at pains to insist there will be no pot smoking or otherwise anywhere at the show.
"There will be noconsumption or selling of cannabis at the show," they said, "although there will be live vegetative (non-flowering) plants for viewing during our Live Plant Competition. Security will be monitoring the show.
"The Cannabis Growers' Fair was created to showcase and promote Oregon's fastest-growing agricultural business," Don Morse, who runs the Oregon Cannabis Business Council, which created the event, told the Telegraph. "This is unprecedented. Oregon is at the forefront in recognising cannabis as a real agricultural product."
The guest of honour, and chair of the fair's judging panel, is Ed Rosenthal, a 71-year-old self-styled "Guru of Ganja". He's a renowned activist pushing for the legalisation of cannabis, and the perfect choice to help pre-pick nine winners who will go on to be exhibited at the show at the end of August.
These top nine will be judged on a variety of criteria, including colour, shape and structure, node stacking, leaf structure, aroma and general health. Three strains – sativa, indica and hybrid – will each get their own category.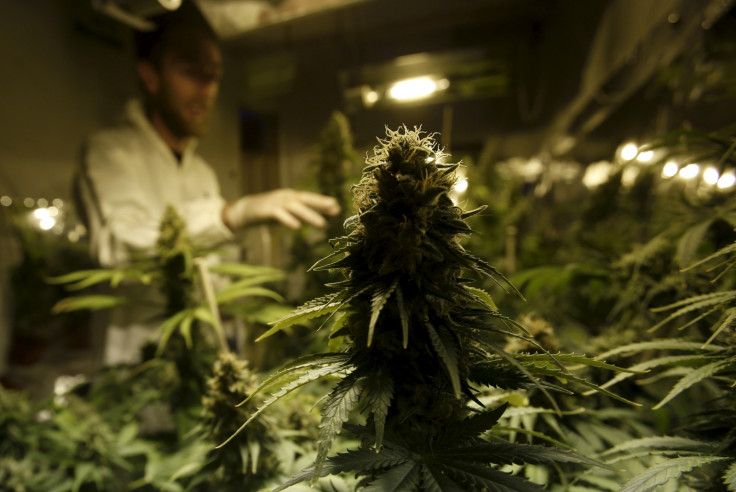 The show's website is billing the fair as a way to learn from "master growers", and to "share ideas, new technology, review rules and regulations, learn about testing and much more".
It says: "This is a new and "budding" industry that is growing at rapid speed. This event is designed to bring together the industry and ensure success!"
Oregon decriminalised possession of cannabis for personal use in 1973, the first US state to do so. Growing it for non-medical use was legalised in 2014, and in 2015 sales to recreational users were legalised by the state's governor. Use of the drug still remains a federal crime in the US, though authorities have been turning an increasingly blind eye to its medicinal and recreational use. Currently, the Drugs Enforcement Agency will not investigate cannabis trade, unless it involves violence or it is linked to gangs or other organised crime syndicate.