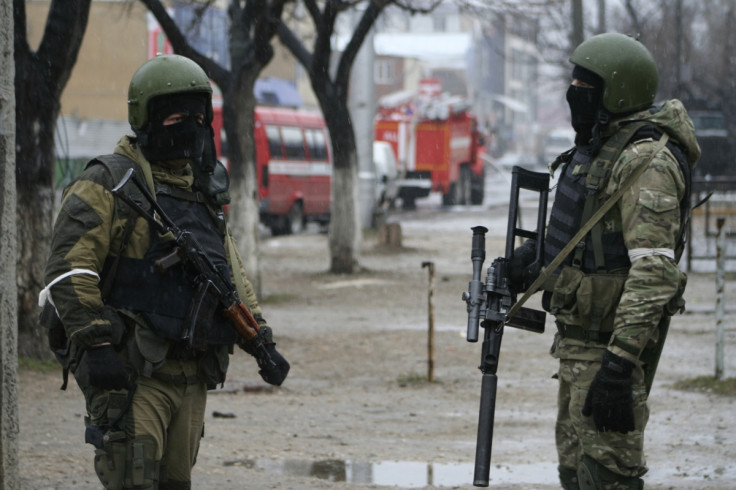 A Dagestan warlord who fought for the Islamic State (Isis) in Syria and is suspected of attacks on both civilians and police has been killed by Russian anti-terror police, say reports. Kamaldin Kazimagomedov a gang leader was killed in the southern republic in a firefight with police, officials reported on Friday, 29 July.
He was said to have been killed in a heavily-wooded area near Kurkent, south-east of Dagestan, close to the border with Azerbaijan. The National Anti-terrorism Committee (NAC) say the operation was conducted by Federal Security Service (FSB) special forces.
Alexander Polyakov, a spokesperson for the NAC said the 26-year-old opened fire from an assault rifle, trying to escape but was "neutralised" during a shootout. Officials say there were no casualties among the "law enforcers" or civilians and he was found and discovered a cache full of ammo, improvised bombs and provisions, the committee added.
"The man was preliminarily identified as Kamaldin Kazomagomedov, born in 1990, who has been the leader of the so-called Southern paramilitary group since 2015," Polyakov said according to a translation by th state news agency RT.
"Kazimagomedov is involved in murder attempts on members of law enforcement and in killing civilians, including five hunters in a forest in Suleyman-Stalsky District on September 20 in 2015. Additionally, he was accused of preparing and implementing a terrorist act on the Dzhemikentsky checkpoint on February 15, 2016."
The NAC believe that Kazimagomedov studied at the infamous Al-Azhar University in the Egyptian capital of Cairo, before heading to Syria where he pledged allegiance to Isis (Daesh). He is believed to have used fake papers to return to Russia in 2014 and by February 2015 became the leader of an Islamist militant gang operating in the Russian republic in the North Caucasus.
The NAC believe he was hiding out in forested mountains between the settlements of Yukhari-Stal and Kurkent in Dagestan's Suleiman-Stalsky district before he was killed.
This is not the first time that reports of Kazimagomedov's death have been reported, in May this year, some Russian media claimed that he had been killed in the village of Kasumkent in a firefight with police.