BMW Reveal New 3-Series, with Four-Wheel-Drive and Turbo Petrol Engine Coming Soon
BMW has revealed the new 3-Series, which is bigger, faster and more economical than the current range. Future models are to include four-wheel-drive and a new soft-turbo four-cylinder petrol engine.
The new 3-Series - internally known as the F30 - is an entirely new car and has been in development for the past four years; it will go on sale in the UK next February with an initial choice of three engines in four models.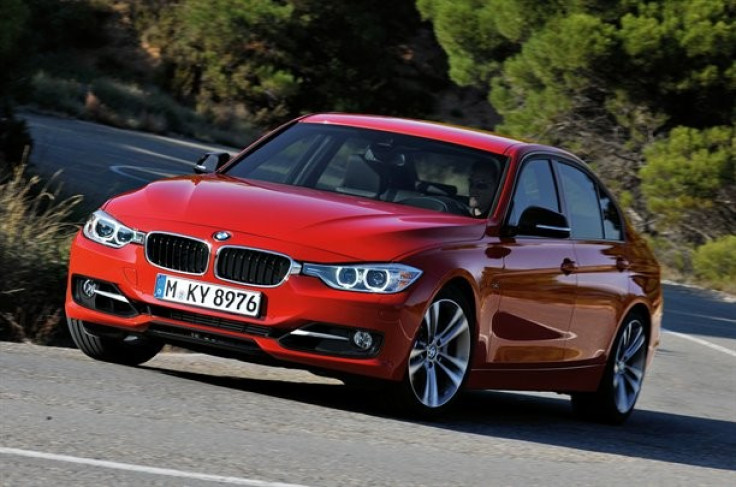 Retaining the classic front-engine, rear-drive layout, the 2012 3-Series will be offered in 320d, 320d EfficientDynamic, 328i and 335i configurations initially, followed in March by a 318d, 330d, 325d and 335d.
More interestingly, BMW plans to sell a 3-Series ActiveHybrid with a turbocharged 3.0-litre petrol engine mated to an electric motor, demonstrating that the company is keen to invest in greener motoring, while still offering the performance that BMW customers expect.
In a dramatic change from the front-engine/rear-drive layout, a four-wheel-drive 3-Series will be made available in the UK late next year.
Also in late 2012, BMW will offer a 316d model, using a revised version of the Mini's 112bhp 2.0-litre diesel engine, which is expected to become the 'price-leader' by offering a premium saloon car at a lower price. The 316d model is expected to generate 109g/km, placing in the second lowest car tax band.
Finally, BMW will extend the 3-Series range with a soft-turbo 184bhp 2.0-litre 320i.
The 3-Series has always been the most popular BMW and R&D chief Klaus Draeger described the new model as "BMW's most ambitious engineering program to date."
On the outside, head of design Adrian von Hooydonk has opted for a similar front end to the new 5-Series, and the 3 is a considerable 93mm longer than the outgoing model, with 50mm of this going to an increased wheelbase.
Despite the increased size, the new 3-Series is reported to weigh about the same as the old car, but lightly-trimmed models have lost an average of 40kg.
© Copyright IBTimes 2023. All rights reserved.