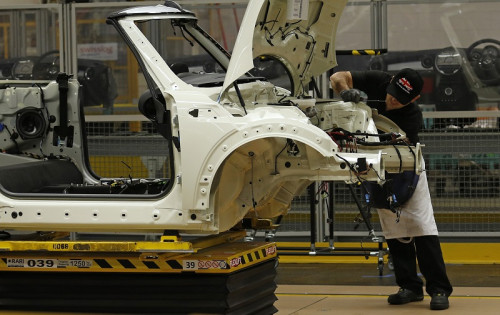 Car giant BMW Group is looking to recruit 159 young people to take up apprenticeships in 2014.
The manufacturer, which sold around 1.85 million cars and more than 117,000 motorcycles worldwide, said the new recruits will join more than 400 existing apprentices currently undergoing training across the company's UK operations.
The firm said some of the new recruits will be able to rise beyond NVQ level to degree qualifications.
"It is always encouraging to see large employers, such as BMW, committing to employing more apprentices," said Matthew Hancock, skills and enterprise minister.
He added: "I want choosing university or an apprenticeship to be the new norm for young people and the range of positions available demonstrate this is becoming a reality."
The company said the MINI UK production network, is looking for 49 new apprentices to take up places in August and BMW and MINI dealerships are looking to recruit around 110 young people across the UK
"Bringing new talent into our dealerships is vital to ensure we provide the best possible service for our customers and so I am delighted that we will welcome over 100 new apprentices to our award-winning scheme in the UK," said Tim Abbott, managing director of BMW Group UK.
The employer said all dealer apprentices complete the firm's three-year Advanced Modern Apprenticeship at Level 3, the Parts Advisor programme is two years, and receive VRQ/VCQ qualifications from the Institute of the Motor Industry.