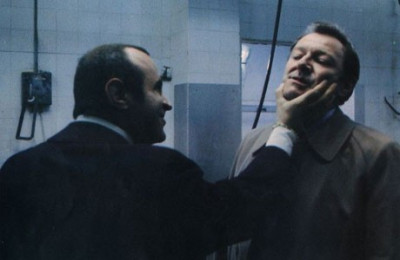 Bob Hoskins has shocked fans with the announcement that he would be retiring from acting after being diagnosed with Parkinson's disease.
Hoskins released a statement thanking his fans for their support over his prolific, 40-year-long career, which has spanned dozens of film and television appearances in a wide range of genres.
The stocky, cockney icon has proven over the years that he can turn his hand to just about everything, starring in British independent dramas, Hollywood blockbusters, family favourites and action adventures.
Throughout his career he has managed to maintain a balance between adult and family roles. One moment he is prat falling with a cartoon baby in Who Framed Roger Rabbit, the next he is calmly plotting murder in Nick Love's Outlaw.
Despite regularly drawing critical praise for his performances, he never earned an Academy Award, coming closest with a best actor nomination for 1986's Mona Lisa.
He often joked about being stereotyped by his voice and stature. He once told an interviewer: "Most dictators were short, fat, middle-aged and hairless. Besides Danny Devito, there's only me to play them."
Despite his opinion that "my own mum wouldn't call me pretty", Hoskin's has become a British cinema icon.
IBTimes UK takes a look at some of the most noteworthy performances in Hoskin's eclectic career - some more successful than others.