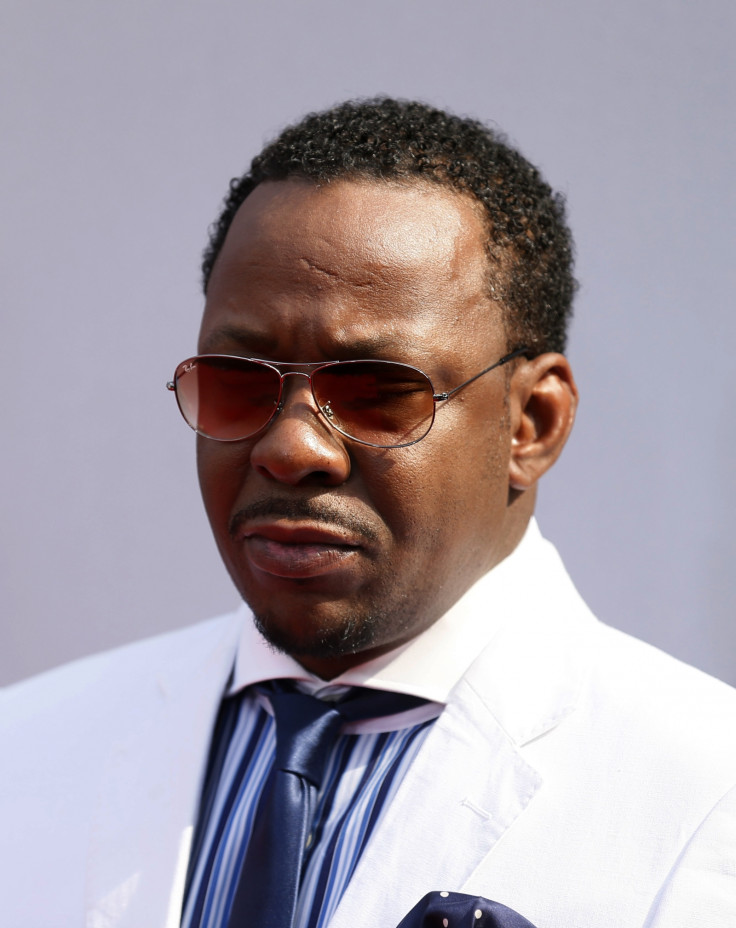 Late singer Whitney Houston's ex-husband Bobby Brown has claimed he had sex with a ghost at a "spooky mansion" he owned in Georgia. The Candy Girl hit-maker who was addicted to drugs in the past is now clean but admitted he was still struggling with alcohol.
"I bought this mansion in Georgia ... this was a really, really spooky place," the 47-year-old R&B singer said during an interview with ABC's Robin Roberts.
"But yes, one time, I woke up and, yeah, a ghost — I was being mounted by a ghost. I wasn't high ... I was not trippin'," he said.
Brown married Alicia Etheredge-Brown in June 2012. The couple have two children together, and a third child is on the way.

Talking about her husband's past demons, and how he is coping with it, Alicia said: "When you're living with somebody who has fought so many addictions and has come so far and then you see there is still something holding them back ... you just want to help them."
"He has feelings, he has emotions. I don't think [people] know that ... He has a good days and bad days, and he struggles like everybody else. He gets on his knees and he prays and he asks for support and he has really strong faith."
Brown also claimed that his former wife Houston was the one who first started flirting with him at the 1989 Soul Train Awards.
"She was bumping into me at Soul Train. I was like, 'You keep bumping into me.' And I kept doing that. And I did it like two or three times, and she kept bumping me. I asked her why, and she was like, 'Because I want to.' And that attitude – that whole thing right there – that's the way it started," he said.
Brown and Houston ended their relationship after a 15-year marriage. Houston was 48 years old when she was found unresponsive in a bathtub at a Beverly Hills hotel in February 2012.