The home of Bobbi Kristina Brown has been put on the market, just months after her death.
The 22-year-old reality TV star and daughter of the late singer Whitney Houston was found unresponsive in the bathtub of the Georgia townhouse last year which is now on sale for $469,000.
Pictures of the property she once shared with boyfriend Nick Gordon in an exclusive gated community situated on the Chattahoochee River are featured on property listings site Zillow.com. They include an image of the bathtub where she was discovered unresponsive on January 31, 2015.
The website image shows a white tub surrounded by brown tiling, with a glass standing shower next to the tub and two sinks across the room. The 2,600-square-foot, three bedroom, four bathroom home was built in 2007. The property, which includes access to a clubhouse, park, pet walk and private walking trails, is described as 'amazing value!'
The description states: "Luxury Craftsman-European style townhome with an open floor plan, great room, gourmet kitchen, coffered ceilings and built-ins with attention to detail. Spacious master suite features fireplace & built-ins with spa bath. Two additional guest suites with private baths. Professionally finished terrace level, including elevator. Excellent schools."
Bobbi Kristina died on July 26, six months after being placed in a medically-induced coma and transferred to hospice care. She was buried in New Jersey next to her mother Whitney Houston, who died three years earlier in eerily similar circumstances. A coroner concluded that the singer's death was as a result of accidental drowning, though heart disease and cocaine use were contributing factors in her death.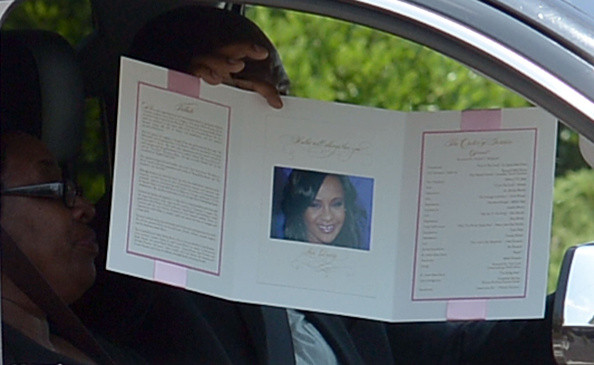 While Bobbi was in a coma, Gordon, 25, was the focus of inquiries following allegations of domestic violence. He was served with a lawsuit in June, accusing him of assault, battery, causing emotional distress and stealing Bobbi Kristina's money.
Her father Bobby Brown, also filed a "wrongful death" civil suit in August against Gordon. The complaint alleged that Gordon fed Brown a "toxic cocktail" of drugs and after a violent altercation, he placed her face-down in a tub of cold water. One of Bobbi Kristina's close friends gave details of the couple's allegedly volatile relationship in an interview on the celebrity channel E!
Gordon's legal team said the claims were "slanderous and meritless", according to People magazine.
In August, Bobbi Kristina's court-appointed conservator Bedelia Hargrove said the Brown family would continue their legal action. "Consistent with and to the letter of the civil action I initially filed on behalf of Bobbi Kristina, we will continue to pursue justice for her. We will leave no stone unturned in seeking justice for Bobbi Kristina Brown."
The cause of Bobbi Kristina's death has been determined, however authorities in Georgia will not be making the information public while a criminal investigation into her death is ongoing.
According to TMZ, a judge has ordered that the Fulton County Medical Examiner's conclusion about how the 22-year-old died must remain sealed, to prevent the findings hindering their inquiries.