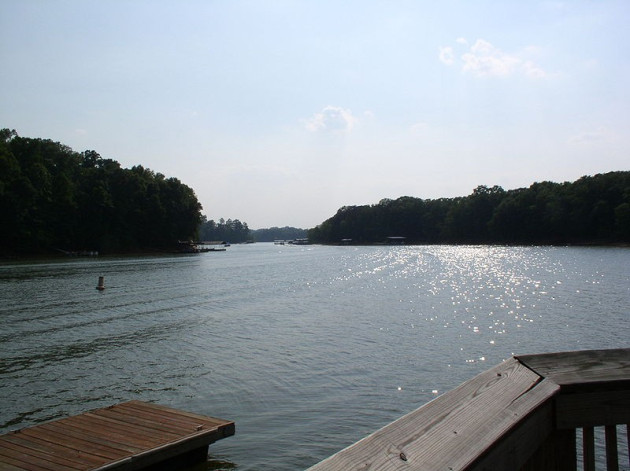 Police in South Carolina have discovered the bodies of a man and a woman inside barrels in Lake Hartwell.
The body of the woman was found on Wednesday by Anderson County Sheriff's Office after being alerted to a suspicious object in the lake, which is near Asbury Park.
Investigators say they have been able to identify the woman, who is thought to have been inside the barrel for around 30 days, but will not release her name until her family have been informed.
Anderson County coroner Greg Shore said: "The woman was last seen over 30 days ago, and looking at what we've done so far, we're thinking her time of death was close to the last time she was seen."
The body of the man was discovered yesterday inside a separate barrel about a quarter of a mile from the first.
Police believe the man is someone they had been looking for for the last month.
Their deaths are being investigated as a related pair of homicides, Chad McBride, spokesman for the Sheriff's Office said.
McBride told the Anderson Independent Mail: "This is a very gruesome discovery and a very savage act to do this to a human being, so we hope to get to the bottom of this and be able to make an arrest."
The Sherriff's Office said a post-mortem will be carried out today to determine the cause of death.