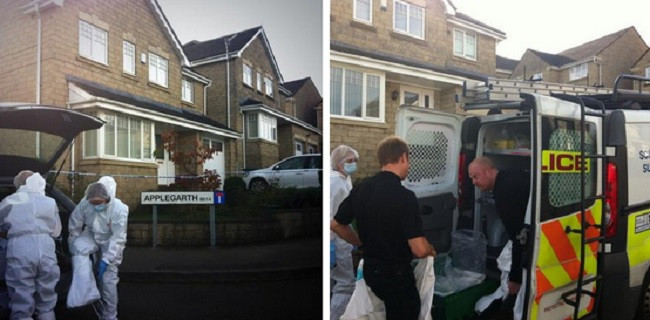 We are closing this blog now, please come back to IBTimes.co.uk for future updates.
16.30pm: One of the bodies was removed from the house and was taken away in a private ambulance at around 2pm.
16.28pm: Results of the post mortem examinations will not be revealed today, maybe tomorrow, police added.
16.26pm: West Yorkshire Police have now corrected the age of Nisha Lad to 16. It was previously thought she was 17.
14.43pm: Jitendra Lad and Duksha Lad both worked for Bradford Council.
In a statement, David Green, Labour leader of Bradford Council, said: "Local people are shocked and saddened by the news of this terrible event and our sympathy goes out to the wider family, friends and neighbours of this family.
"The husband and wife of the family, Jitendra Lad and Duksha Lad, both worked for Bradford Council and councillors and employees are very upset after hearing the dreadful news of their deaths.
"Obviously, it would not be appropriate to comment further at this stage as the investigation into how it happened is continuing, but we would urge anyone who may have any information about this tragedy to contact the police immediately."
13:59pm: Chris Sampson, headteacher of Thornton Grammar School, has issued a statement.
He said: "We are deeply shocked and saddened by these tragic deaths. Our thoughts are with the family's relatives and friends. We will be helping the police with their enquiry in any way we can."
13.48pm: Trisha's schoolfriend said: "We would get on the same bus to and from school every single day. She was such a bubbly lovely person. She was always smiling and always happy. She would cheer me up if I was tired or feeling down. When I woke up this morning and saw that this had happened in Clayton I couldn't believe it."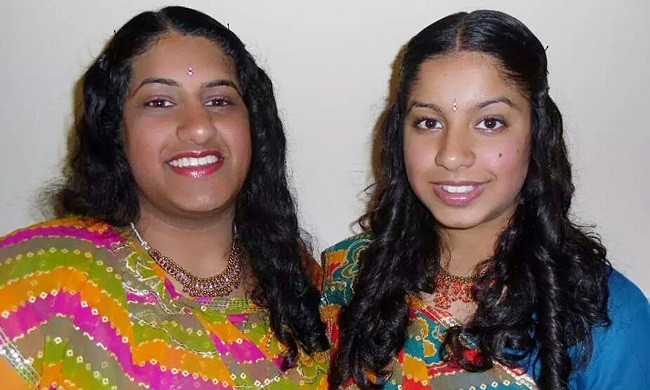 12.55pm: Daily Mail reports that the father, Jitendra, is suspected of killing his wife, Duksha and two daughters before he hanged himself. West Yorkshire Police said the cause of their deaths are not known until the results of their post mortem examinations.
12.38pm: Supt Damien Miller added: "Clayton is a close-knit community and I understand that local people will be understandably upset by what has taken place.
"I would like to reassure people there is no wider danger to members of the public.
"Neighbourhood officers were working in the area to provide assistance."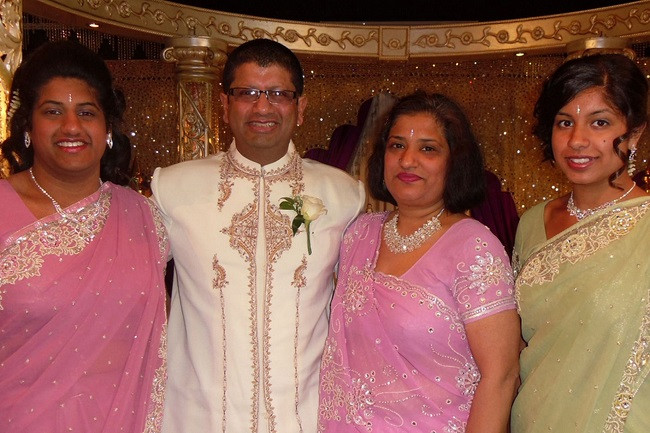 12.21pm: West Yorkshire Police have now confirmed the names of the four dead people in Clayton as Jitendra Lad, 49, and wife Duksha, 44, and their daughters Trisha, 19, and Nisha, 17.
12.15pm: Det Supt Atkinson said they were "keeping an open mind" but police were not looking for anybody else in connection with the deaths.
He said: "It's extremely distressing time for the family and friends. We will try to get answers for the family and to provide a comprehensive report for the Majesty's Coroner".
12.12pm: Speaking at a press conference at the scene, Det Supt Simon Atkinson, from West Yorkshire Police, says they were contacted by "concerned neighbours and relatives" at about 20:30 last night and said forensic enquiries were continuing to see how the family died.
12.00pm: West Yorkshire Police has launched a murder investigation following the discovery of four bodies at a detached property on Blackberry Way in the Clayton area of Bradford.
11.57am: Tracy Gee Reporter, BBC Radio Leeds said police will confirm identities of the four deceased people at midday.
11.50am: Forensics arrive on the scene.
11.49am: West Yorkshire Police has confirmed they are holding a media briefing at midday following the discovery of a couple in their forties and their two daughters last night in a house in Blackberry Way, Clayton.
11.20am: The Indian family were celebrating Diwali this weekend
The Bradford Telegraph & Argus is reporting that neighbours described the family were of "Indian origin" and were said to have been celebrating the festival of Diwali over the weekend.
11.15am: Lorna Leeming, who sits on Clayton Parish Council, said: "It's a very quiet and peaceful village and a good community.
"I don't know what has happened or what has gone on."
11.10am: Jamshed Malik, who lives next to the house where the family were found dead tells BBC Radio Leeds reporter Tracy Gee he knew the family.
He said: "We only saw them on some occasions, not very often. I've known them for about eight years. It's very, very sad."