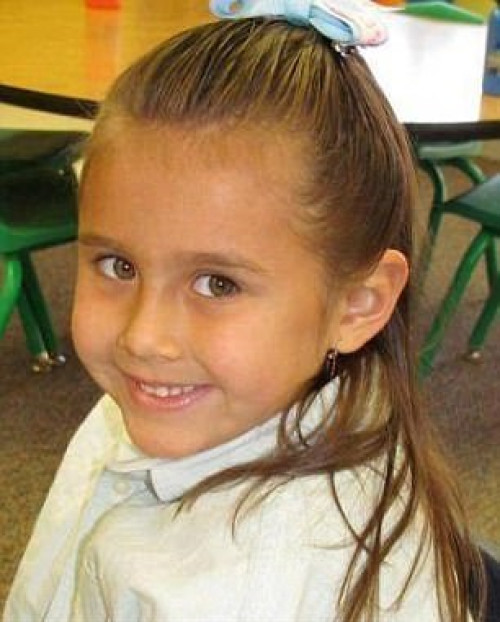 The remains of a six-year-old American girl, have been found by police five years after her disappearance. Isabel Celis was reported missing on April 20, 2012, after she disappeared from her bedroom.
A police chief said her remains were discovered a month ago in remote woodlands and her identity has now been confirmed by forensic experts.
Tucson Police Chief Chris Magnus said: "Obviously this is not the ending that any of us had hoped for, but this is also not the ending of the case. We are working this case very aggressively as we would with any case involving the death of a child."
Isabel was last seen by her father who reported her missing when he woke up to find she was not in her bedroom. A window was found open and a neighbour reported hearing male voices and dogs barking outside her window at 6.30am on the day Isabel went missing. Police found 'suspicious circumstances around a possible entry point' in the home, leading to the belief that she had been abducted.
It is not yet known how she died and the police chief would not release information about how her remains were discovered, but explained it was'not by happenstance'. Magnus said that police had pursued over 2,200 leads during their investigation into Isabel's disappearance and are now appealing to the public to come forward with any information that might assist their enquiries.
"We appreciate the fact that this case has been very traumatic.In fact, reverberations of this have gone well beyond Tucson and even Arizona, (and) have affected people throughout the country," he said.
"This is a very important step in the case, so that's one of the reasons why we're still asking the public if they have any leads. We believe there may still be folks out there who perhaps know something or feel now that they're willing to come forward with information."
Tucson Medical Centre, where Isabel's mother works as a nurse, issued a statement on behalf of the girl's family.
The statement reads: "We want to thank the community for the support they have continued to show for Isa over the years and for refusing to give up hope. Now is our time to mourn. We ask for our privacy during this time so that we can do that."