If you get squeamish then it's probably best you look away.
But if you are fascinated by body art – this is probably something you have never seen before.
23-year-old Joel Miggler has channelled two holes on either side of his cheeks - so huge you can see his teeth and his peculiar looking tongue.
An absolute nightmare if he forgets his plugs when eating soup.
He said: "They have no special name, I guess you can call them stretched or big cheeks.
"I've cut them three times and stretched them many millimetres. They are now 36mm wide."
He now hopes to stretch them to 40mm.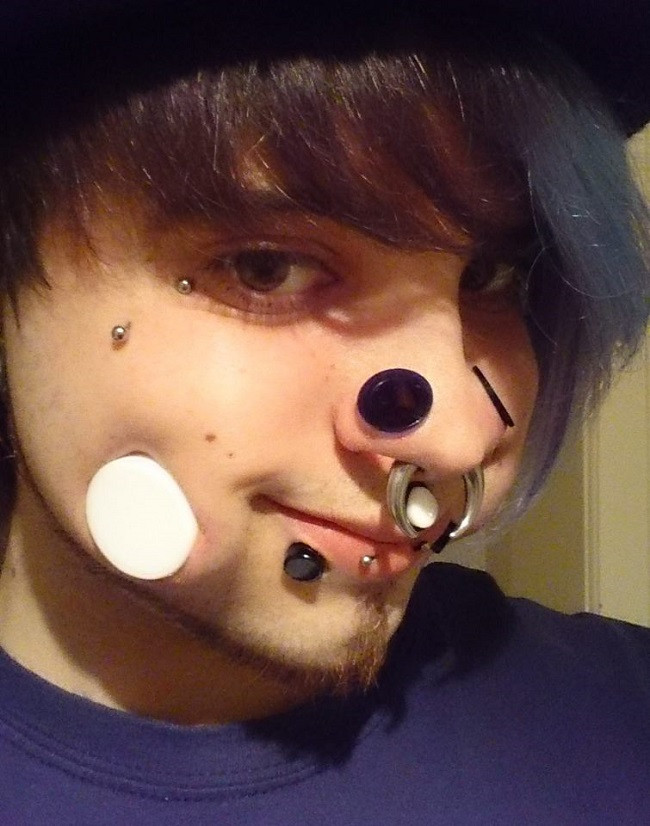 The German body art enthusiast has been doing piercings on his body for a decade. He has 25 of all different shapes and sizes and a range of tattoos.
He said: "I started at 13 years of age with stretching my lobe and the first body modification was a cutting on my back when I was 18."
Miggler is not bothered by people's reactions to his grotesque look and his girlfriend is equally not fazed by it.
"For sure people judge me for my body mods – mostly bad – but I don't care what they say."