A 26-year-old bodyboarder has died after being attacked by a shark off Reunion Island in the Indian Ocean. Alexandre Naussance was in an area where watersports are banned but according to local media reports signs warning of the dangers had recently been vandalised.
Naussance, who was once employed as a shark spotter by a surfing association, had only been in the water off Saint-Andrew a matter of moments when he was attacked. Fellow surfers tried to help and he was pulled from the water by fishermen as a helicopter hovered overhead but he could not be revived. Police said the bite severed a femoral artery in his leg.
The area where Naussance had been bodyboarding is at the mouth of a river and sharks are often seen in the area. Along with a team of other bodyboarders, Naussance arrived on the island on Sunday or Monday and may not have been aware of the danger.
Marie-Lise Chane, the deputy mayor of Saint-Andre, was quoted by the Daily Mail as saying: "The dangers of the site were indicated by signs prohibiting swimming and water activities, but they were sawn off over the weekend."
The fatal attack was the first since August 2016 when a 21-year-old was bitten by a bull shark and had to have an arm and a leg amputated. There have been eight fatal shark attacks in the waters around Reunion - an overseas territory of France - since 2011, with four in 2015 alone, including that of 13-year-old Elio Canestri.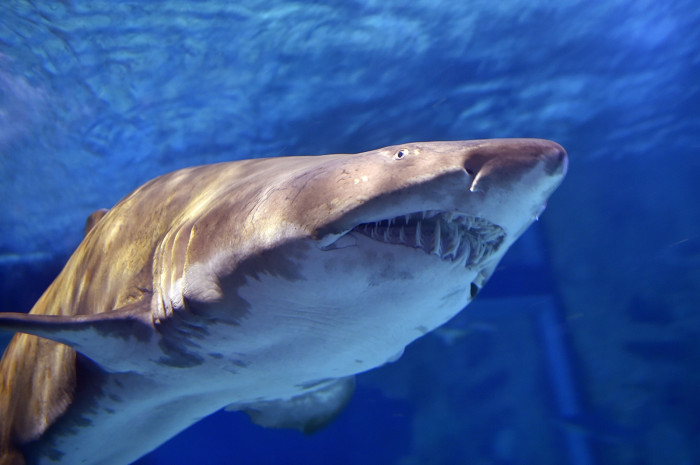 A five-year ban on a surfing competition in the area imposed after an attack on Eric Dargent was lifted in 2016. The local surf champion lost a leg in an attack off the island in 2011.