A 13-year-old boy, named by media as Elio Canestri, was killed by an unidentified shark as he reportedly surfed in off-limits waters in the French island of Réunion in the Indian Ocean – the seventh deadly shark attack there since 2011.
Canestri, a promising surfer, was said to have been flung around in the water as he was attacked, suffering severe injuries to his legs, arms and stomach.He was dragged from the sea but died of his wounds.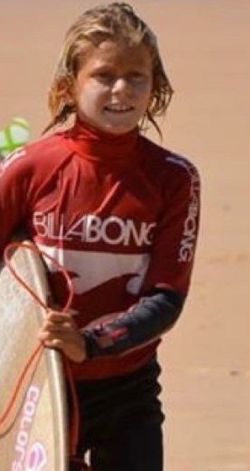 He was dragged from the sea but died of his wounds.
The attack took place at Lobster Cape in the west of Réunion, which is part of the European Union.
Since 2011 there have been 16 shark attacks in the island's waters, seven of them deadly. In
The most recent fatality was in February, when a 20-year-old woman died of cardiac arrest after being attacked by a shark.
The regularity of the attacks around Réunion, which lies to the east of Madagascar, is said to be having an impact on tourism.
Authorities have banned sections of the sea to swimmers since 2013 when a 15-year-old girl was killed. It is thought Elio was in one of the off-limits sections.
"A boat was launched very quickly, and the victim was dragged out of the sea, but he died from his wounds," said a rescue services spokesman. "Those who witnessed the attack, including other children, are being treated for trauma."
According to the Daily Mirror another witness said: "It is horrific. The boy was always smiling and happy – everybody knew him. A gendarme helicopter appeared very quickly, and we were all told to evacuate the beach."
Paying tribute to Elio on Instagram, Réunion-raised surfing champion Jeremy Flores wrote: "ANOTHER shark attack in Réunion island this morning. 13 years old Elio was one of our best up and coming surfer. Words can't describe how sad and angry i am. So young !!! Heart breaking News . RIP."