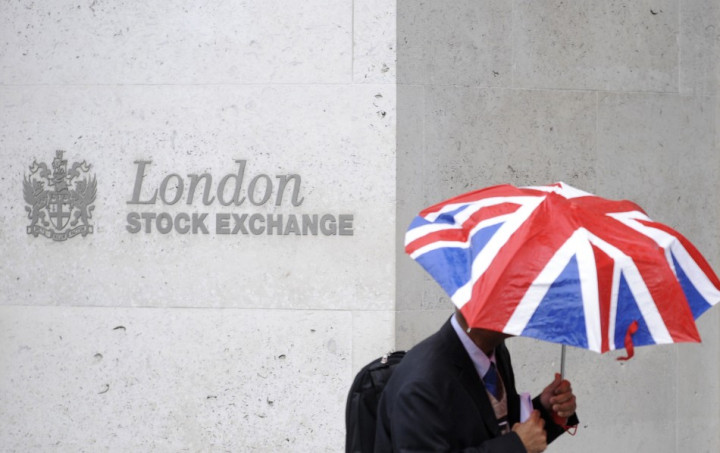 Bank of England policymakers have held fire on injecting more stimulus into the UK economy via its quantitative easing programme after positive data from the service sector suggests a triple-dip recession has been avoided.
The nine-member monetary policy committee held QE at its £375bn target during their April meeting, as well as leaving the base rate unchanged at its record-low of 0.5 percent.
"Recent economic data continues to be pretty mixed and will have done little to resolve the debate around the merits of loosening policy further," said Stephen Gifford, Director of Economics at the Confederation of British Industry, Britain's biggest business lobbyist.
"While muted growth prospects and international uncertainty will keep open the possibility of further QE, the persistence of above-target inflation may act as a bar to looser policy."
QE by the Bank of England is carried out under its Asset Purchase Facility. The BoE buys up gilts from the market in order to improve liquidity and push down yields, hoping to drive investors toward riskier but more gainful assets. A further £25bn of QE is expected in the coming months.
Inflation has been sticky and remained above the government's 2 percent target since December 2009. In February CPI inflation hit a nine-month high of 2.8 percent. It is expected to rise further amid loose monetary policy and volatile commodity prices.
The UK looks set to avoid a triple-dip recession after March data from private sector service firms showed output picking up pace to its quickest since August, despite the heavy snowfall and unseasonably bad weather blighting the country.
Service sector firms represent three quarters of the economy and a return to growth in the first three months of the year, after flat output in the fourth quarter, will negate declines in the construction and manufacturing sectors.
Data from private firms in all three sectors, compiled from purchasing manager surveys conducted by leading researcher Markit, points to 0.1 percent growth in the first quarter.
"The government and Bank of England will breathe sighs of relief in seeing signs of a gathering upturn in the service sector during March, which looks set to have helped the UK avoid a triple-dip recession by the narrowest of margins," said Chris Williamson, Chief Economist at Markit.
Pollster YouGov's Household Economic Activity Tracker (HEAT) lifted to its highest reading in almost three years during March as consumer sentiment leans towards optimism.
Its HEAT index hit 100.4, the first time since June 2010 that the number has risen above 100. Any number over 100 means more households think their economic situation is improving than worsening.
"A majority of British workers are feeling secure in their jobs, and many believe that business will either accelerate or hold steady over the coming months," said Stephen Harmston, head of YouGov SixthSense.
"Because of this we are seeing a cautiously optimistic outlook at the grassroots of the British economy."
Economic forecasts from the Office for Budget Responsibility (OBR), the independent fiscal watchdog founded by the coalition government in 2010, have been slashed in half for 2013.
OBR estimates say the UK economy will now only grow by 0.6 percent across the year.
---
Follow @shanecroucher