Boeing has announced that it plans to build and test the next-generation of Chinook helicopters as part of a modernisation program that will deliver more muscle to the US Army's airpower.
As part of a $276m contract, Boeing will build three US Army CH-47F Block II Chinook helicopters, which will bring increased lifting power to the famous the dual-rotored bird.
The new choppers will be able to heave an additional 680kg (1,500 pounds) to its 10,886kg total cargo load as a result of an upgraded powertrain and all-new advanced rotor blades. In order to cope with the additional payload Boeing will strengthen its fuselage in critical areas.
Boeing did not detail whether its 196mph top speed would be increased but as the new models shed six fuel tanks to two, pilots may notice increased performance.
"The Army's only heavy-lift helicopter exists to deliver decisive combat power for our ground commanders," said Col Greg Fortier, US Army project manager for Cargo Helicopters. "Increasing payload capacity today enhances battlefield agility and prepares the Chinook for even greater performance gains in the future."
The first Chinook was first introduced back in 1962, and there have many variations since, each one modified by international armies to either increase range or cargo capacity. This upgrade program is intended to keep the CH-47 Chinook flying for another two decades.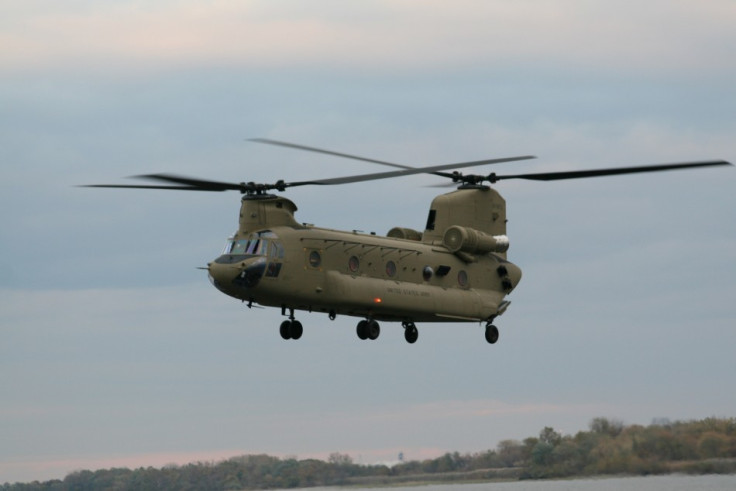 "This latest upgrade for the Chinook fleet is a tribute to the robustness of its original design and exemplifies its 55-year legacy of technological advancements," said Chuck Dabundo, vice president, Cargo Helicopters and program manager, H-47.
"The fact that the US Army continues to use and value this platform and they are intending to continue to upgrade it to keep it flying for decades to come is a testament of the capabilities the Chinook team continues to bring."
Boeing will begin building the new aircraft in 2018 with the first delivery of the new Block II Chinooks expected in 2023. The US Army plans to upgrade more than 500 Chinooks to Block II configuration Boeing revealed.