Boko Haram extremists have forced 1.4 million children to flee Nigeria and surrounding region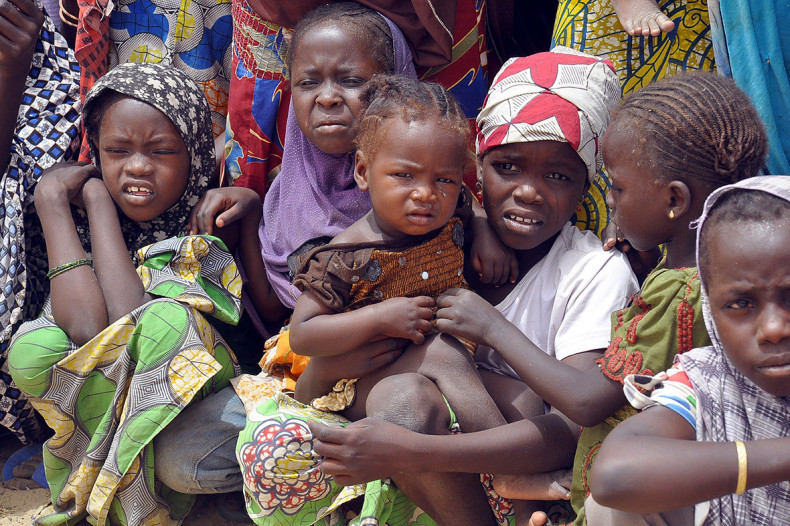 An increase in attacks by terrorist group Boko Haram in Nigeria has led to a further 500,000 children fleeing their homes during the past five months. This figure has now brought the total number of children running from extremists up to a staggering 1.4 million, Unicef reported on Friday (18 September).
New figures revealed by the UN children agency indicate that close to 1.2 million children in Nigeria alone have fled, with over half of them being under the age of five. A further 265,000 children in Cameroon, Chad and Niger have also been affected and forced to flee.
"It's truly alarming to see that children and women continue to be killed, abducted and used to carry bombs," said Unicef's Manuel Fontaine, the organisation's regional director for West and Central Africa. "Each of these children running for their lives is a childhood cut short."
Boko Haram has offered to exchange 219 kidnapped schoolgirls for one of its members who was arrested, Nigeria's President Muhammadu Buhari said on Wednesday (16 September). He revealed that the Boko Haram member in question is an expert in making Improvised Explosives Devices (IEDs). The girls were kidnapped in April 2014 from Chibok, a village in Nigeria's state of Borno, sparking outrage across the world, with many taking to social media demanding to "#BringBackOurGirls".
Speaking to the Nigerian community in Paris on Wednesday (16 September), President Buhari said: "It is very important that if we are going to talk to anybody, we have to know how much he is worth. Let them bring all the girls and then, we will be prepared to negotiate; I will allow them to come back to Nigeria or to be absorbed in the community." He has previously indicated that he would be willing to release detained members in exchange for the Chibok girls.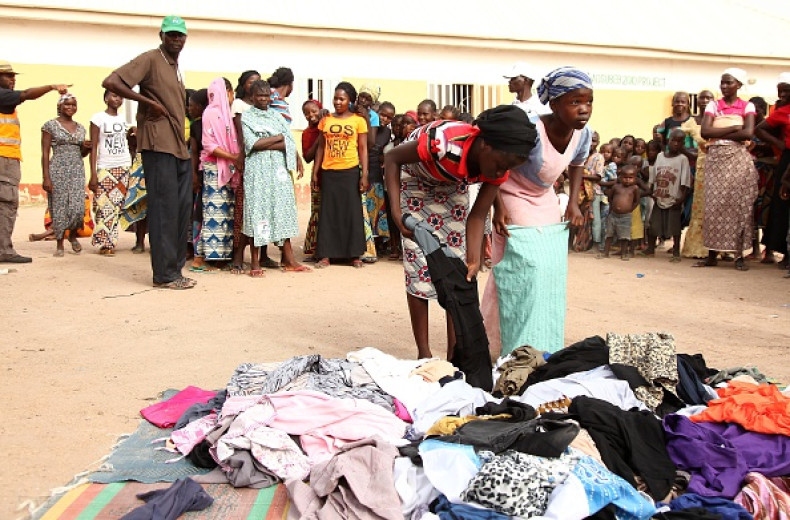 Boko Haram has killed more than 15,000 people in an attempt to overthrow the government in Nigeria. In July, a new task force was set up to deal with the terror group as President Buhari said he "will make as much sacrifice as humanly possible to get the girls back". The Multinational Joint Task Force is made up of roughly 8,700 troops from Nigeria, Niger, Cameroon, Benin and Chad.
Unicef's figures on children fleeing extremists come amid worries of an increase in cholera deaths in Borno state. Medecins sans Frontieres (MSF) said on Thursday (17 September) that cholera had spread from internally displaced persons (IDP) camps in Maiduguri, Borno State's capital, to two other IDP camps in only three weeks.
It revealed that the official count on 16 September verified 172 cholera cases and 16 cholera deaths. The majority of the camps are made up of "people displaced by years-long conflict between the Nigerian army and Boko Haram", said Ghada Hatim, MSF's head of mission in Nigeria,.
On 17 September, MSF's emergency projects manager in Paris appealed for more support to tackle the disease. Chibuzo Okonta said: "In September 2014, MSF treated more than 4,000 patients after a cholera epidemic broke out in Borno state. The living and hygienic conditions in the camps were and remain ripe for the outbreak of this type of epidemic. We have repeatedly called on other humanitarian and aid organisations to assist displaced persons in Borno state."