Nigeria: Boko Haram wanted bomb expert released in exchange for Chibok girls says Buhari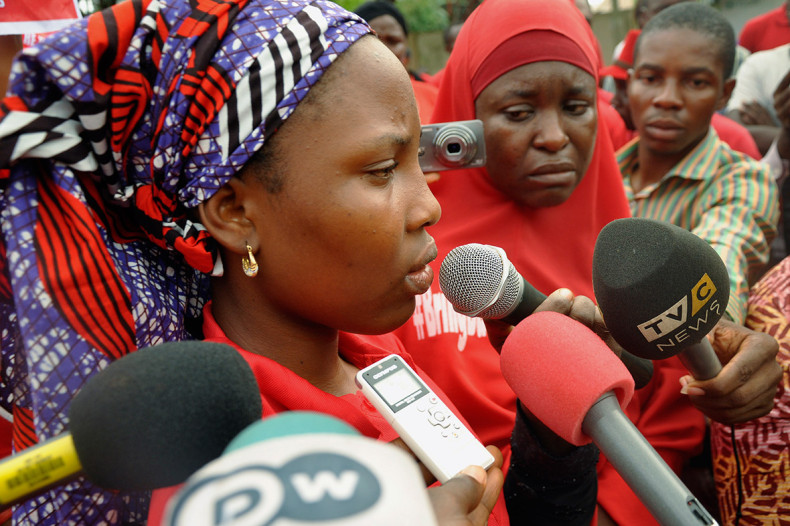 Nigerian terror group Boko Haram has demanded the realease of one of its arrested members in order to free 219 schoolgirls kidnapped by the militants in 2014, Nigeria's President Muhammadu Buhari said. The leader made the revelation as he met with members of the Nigerian community in Paris, where he is staying for an official three-day visit.
The girls were abducted in April 2014 in Chibok, a remote village in the restive Borno state amid allegations they were sold as slaves or forced by the militants to carry out suicide bomb attacks. According to Buhari, the militant group asked for the release of one of its members who specialises in making Improvised Explosives Devices (IEDs).
Who are Nigeria's Boko Haram terrorists?
Boko Haram (recently renamed Iswap) fights against Western influence in Nigeria and aims to impose its version of Sharia law in the country.
The group declared an Islamic caliphate in Gwoza, along the Cameroon border, in August 2014.
Boko Haram has raided several cities in the north of the country in a bid to take control of more territory.
Three states − Adamawa, Borno and Yobe − have been under a state of emergency since May 2013, due to Boko Haram's attacks.
"They wanted us to release one of their leaders who is a strategic person in developing and making improvised IEDs that is causing a lot of havoc in the country by blowing people in churches, mosques, market places, motor parks and other places," Buhari said.
He added that the government will continue to talk with the terrorists over the release of the girls, whose abduction has caused international outrage and shed light on Boko Haram's violent insurgency.
"It is a very sensitive development in the sense that first we have to establish, are they genuine leaders of the Boko Haram. That is number one. Number two, what are their terms, the first impression we had was not very encouraging,'' Buhari said. "But, it is very important that if we are going to talk to anybody, we have to know how much he is worth. Let them bring all the girls and then, we will be prepared to negotiate; I will allow them to come back to Nigeria or to be absorbed in the community."
Buhari already announced that the government is open to negotiations with the militants, when in July he stated Nigeria "will make as much sacrifice as humanly possible to get the girls back. This is our main objective".
Boko Haram, which is fighting to overthrow the current regime and establish an Islamic caliphate throughout the occupied territories, carries out attacks in northern Nigeria and neighbouring Cameroon, Chad and Niger. The group has killed more than 15,000 people since its insurgency became violent in 2009.
Nigeria is leading a new task force – consisting of 8,700 troops from Nigeria, Niger, Chad, Cameroon and Benin – in the fight against the terrorists. France pledged military support to the regional offensive, which has scored some success, such as the recapture of a key town in Borno state. However, some analysts said the group will not be defeated by November, as promised by Buhari.
Boko Haram is believed to have carried out an attack in Cameroon on 13 September, killing at least seven people. Earlier in September, Nigerian intelligence warned some Boko Haram members had been arrested in Lagos, Nigeria's commercial hub, suggesting the group's insurgence could spread beyond the country's north.