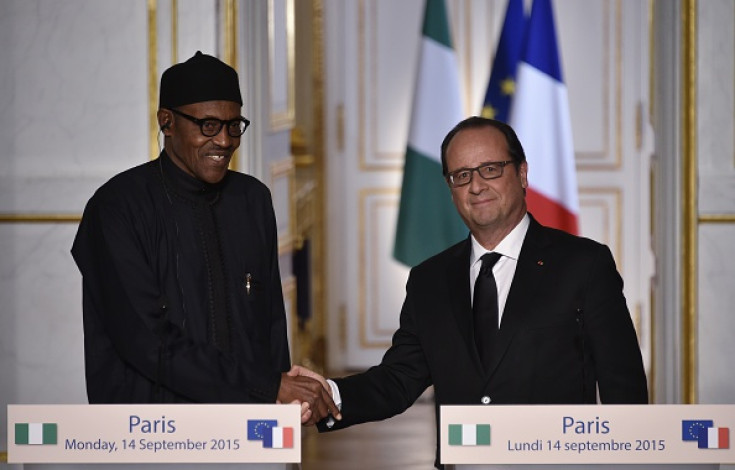 France has pledged military assistance to a regional force engaged in the fight against Nigeria-based terror group Boko Haram. The announcement was made as Nigeria's President Muhammadu Buhari is in France for a three-day visit to talk about defence, security, trade and investments with his counterpart François Hollande.
Hollande made the comments after a press conference with Buhari held at the Elysee Presidential Palace in Paris. He said France will provide the Multinational Joint Task Force task force (MJTF)– consisting of 8,700 troops from Nigeria, Niger, Chad, Cameroon and Benin – with intelligence and equipment to help defeat the terrorists.
"France's assistance to Nigeria against Boko Haram focuses mainly on intelligence operations," a source close to Hollande was quoted by AFP as saying. The regional offensive has recorded some success, such as the recapture of a key town in Borno.
US President Barack Obama also pledged more support to Nigeria in its fight against terrorism and corruption. However, Buhari accused the US of supporting Boko Haram with its ban on arms sale to Nigeria.
Boko Haram, which fightsto overthrow the current regime and establish an Islamic caliphate throughout the occupied territories, carry out attacks in northern Nigeria and neighbouring Cameroon, Chad and Niger. The group has killed more than 15,000 people since its insurgency became violent in 2009.
Buhari has vowed his administration will kill corruption and end terrorism. The president vowed that Boko Haram will be defeated by November. However, some analysts criticised the president for the remark, arguing that more time was needed to eradicate terrorism in the region.