Chibok girls kidnapping: Nigeria marks Boko Haram #bringbackourgirls anniversary [Photo report]
Nearly 300 schoolgirls were abducted from the remote Nigerian town of Chibok a year ago. Dozens of the girls escaped but 219 remain missing.
The kidnapping provoked international outrage, but the majority are still missing despite Western pledges to help track them down and a Chadian attempt to broker their release.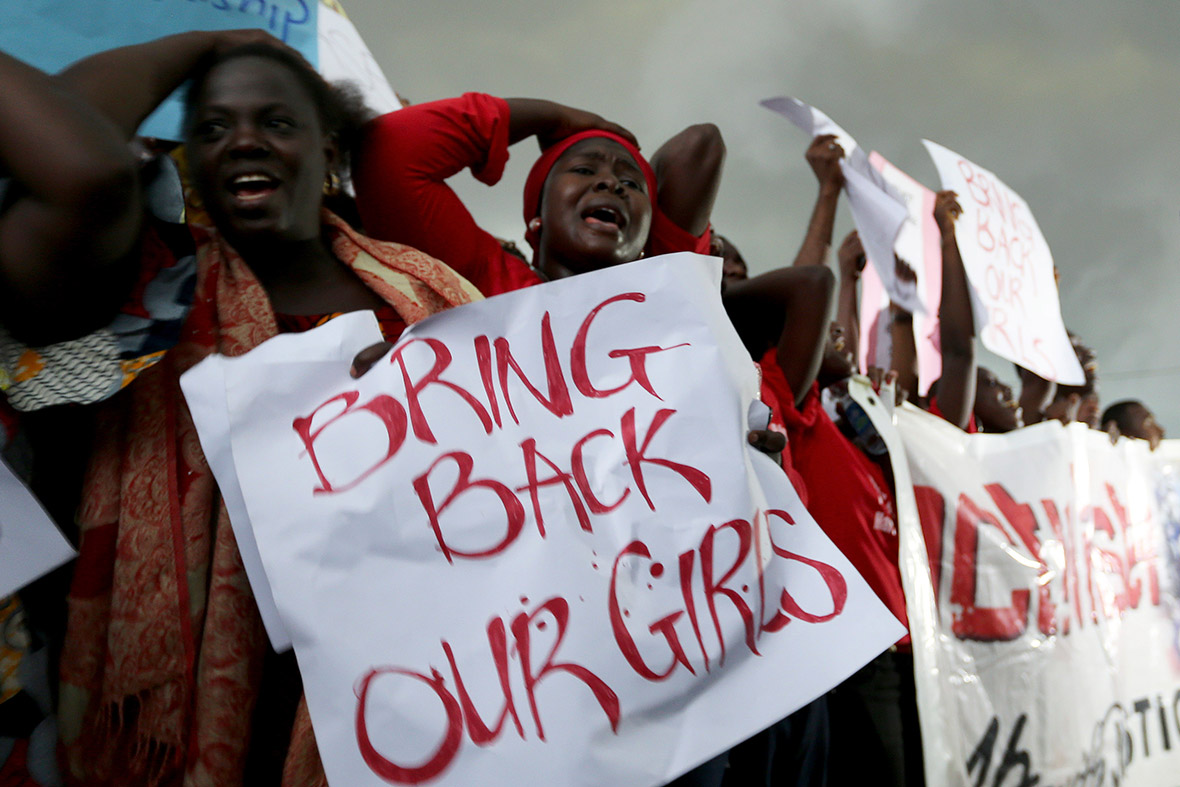 Nigeria's President-elect Muhammadu Buhari has vowed to make every effort to free the schoolgirls abducted by Boko Haram militants a year ago but admitted it was not clear whether they would ever be found.
Boko Haram's leader, Abubakar Shekau, claims the girls had been "married off" to his fighters. The name of Nigeria's home-grown Islamic extremist group means "Western education is forbidden" or sinful.
Boko Haram Islamic militants have kidnapped at least 2,000 girls and women since the start of 2014, turning them into cooks, sex slaves and fighters, and sometimes killing those who refused to comply, Amnesty International said.
About 800,000 children have been forced to flee fighting, according to Unicef. The number of children absent from primary school in Nigeria has increased from eight million in 2007 to 10.5 million – the highest figure in the world, it says.