Boko Haram: Nigerians demand to 'bring back our soldiers' after 105 go missing in battle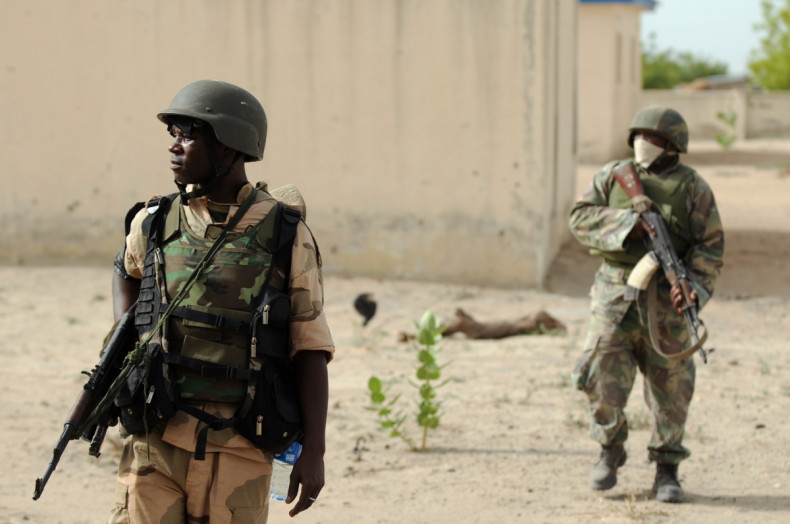 Nigerians have taken to social media to demand the release of some 105 troops believed to have been kidnapped by terror group Boko Haram. The soldiers went missing during a battle against the militants in Gudunbali, Borno state, on 18 November.
At least 105 soldiers out of 157, including their commanding officer, went missing after being attacked by the insurgents, The Premium Times reported. The newspaper quoted one source as saying that the militants also captured a T-72 tank and several artillery weapons from the unit.
Following the news of the suspected abduction, dozens of Nigerians took to social media to demand the soldiers' release under the hashtag #BringBackOurSoldiers, which echoes the similar #BringBackourGirls online campaign launched in April after some 219 girls were abducted by the Boko Haram while they were attending a school in Chibok, a remote village in Borno.
Who are Nigeria's Boko Haram terrorists?
Boko Haram (recently renamed Iswap) fights against Western influence in Nigeria and aims to impose its version of Sharia law in the country.
The group declared an Islamic caliphate in Gwoza, along the Cameroon border, in August 2014.
Boko Haram has raided several cities in the north of the country in a bid to take control of more territory. Three states − Adamawa, Borno and Yobe − have been under a state of emergency since May 2013, due to Boko Haram's attacks.
Boko Haram has killed between 17,000 and 20,000 people since its insurgency became violent in 2009. The group directs its attacks at three states in Nigeria − Adamawa, Yobe and Borno − and northern Cameroon, with coordinated bombings also occurring in other parts of Nigeria, as well as Chad and Niger. In recent months, Chad and Niger have declared a state of emergency in areas affected by Boko Haram attacks.
Earlier this year, Nigerian President Muhammadu Buahri announced that a new Nigeria-led taskforce – consisting of 8,700 troops from Nigeria, Niger, Chad, Cameroon and Benin – was ready to take over in the ongoing regional fight against the terrorists.
In recent months, the Nigerian government has been claiming that Boko Haram is surrendering, but the group − now affiliated with the Islamic State (Isis) terrorists − has refuted the claims in an audio message. The voice identified in the broadcast is thought to belong to Boko Haram leader, Abubakar Shekau, who was rumoured to have been replaced due to his conspicuous absence from the group's recent videos.
Earlier in November, Boko Haram was identified as the world's deadliest terror group, overtaking IS.