Boko Haram Schoolgirls: Hopes Rise as US Surveillance Planes Spot 'Large Groups of Girls' in Nigeria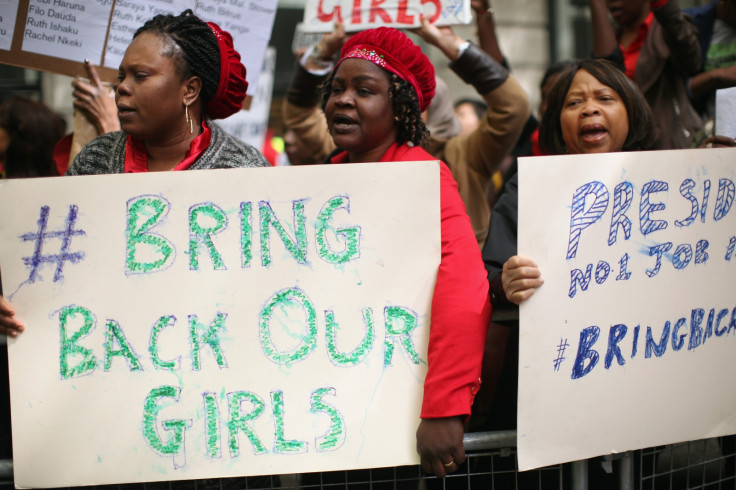 American surveillance aircraft searching for the schoolgirls abducted by the militant Islamist group Boko Haram have spotted what appears to be large groups of girls in remote northeastern Nigeria.
The aerial imagery has raised hopes among domestic and foreign officials that the girls are among the group abducted from a boarding school in Chibok in Borno State, according to US and Nigerian officials.
US officials confirmed to the Wall Street Journal that a surveillance flight in early July located a group of between 60 and 70 girls being held in a remote open field. Late last month, US defence officials saw approximately 40 girls in a different field.
When the surveillance flights returned, both groups of girls had been moved. US intelligence analysts said they could not confirm whether the girls were from the 219 abducted in April.
"It's unusual to find a large group of young women like that in an open space," one US defense official told the WSJ. "We're assuming they're not a rock band of hippies out there camping."
The information suggests that not all of the schoolgirls held captive have been forced into sex trafficking or marriage as originally feared, but may be being used as bargaining chips for the release of prisoners.
The pictures correspond to word-of-mouth information between Nigerian officials and northern locals who have interacted with the Islamist insurgency, who claim that some of the kidnapped girls are receiving special treatment - compared with the hundreds of other girls the group are suspected to have abducted.
It has been suggested that Boko Haram appears to regard the girls taken in April as valuable, given the global attention paid to the incident. The kidnapping launched the Twitter campaign #BringBackOurGirls, which was joined by high-profile figures including Michelle Obama.
Nigerian President Goodluck Jonathan is under increasing pressure to agree to a prisoner swap with Boko Haram to secure the girls. He faces re-election in February and his government has already ruled out a military rescue operation, saying it could place the girls' lives at risk.
The news comes amid accusations that Boko Haram has begun using female suicide bombers, fuelling fears its insurgency has mobilised a new weapon of war.
Last week, four teenage girls carried out attacks in the northern city of Kano, leading to speculations that Boko Haram had used the girls as human bombs. These were dismissed as unfounded by the government.
"To use female suicide bombers is the most dramatic strategy that an organisation can use. It becomes easier to penetrate targets because we are less suspicious about women," Martin Ewi, a researcher with South Africa's Institute for Security Studies, told the BBC.
He added that the move shows desperation: "It tends to be the last card that an organisation plays. But we don't know whether Boko Haram has reached that stage, or whether it has decided to play the card early."
© Copyright IBTimes 2023. All rights reserved.