If the world did not know about the scourge of Boko Haram before, they sure do now.
The rag-tag islamic fundamentalist group that rails against all things Western (its name translates into 'Western education is forbidden') is basking in global notoriety with its latest atrocities: the brazen abduction of over two hundred schoolgirls who were preparing to sit exams in Chibok and the wanton slaughter of hundreds in nearby Gamboru-Ngala, both towns at the tip of Nigeria's lawless North Eastern border with Chad, Cameroun and Niger.
Remote, rugged, inhospitable and with an air of the Mary Celeste about it, I first set foot on Gamboru-Ngala almost 25 years ago as an impressionable young journalist.
I had been posted to Borno State to serve a year of national service as a member of the National Youth Service Corps. A scheme dreamt up to bring the disparate peoples and tribes of the country together.
It was a year full of the unknown and apprehension for the conscript, a journey into the unknown.
My arduous trip started from Ibadan, in the south of Nigeria. I faced a treacherous 1,507 kilometres travel by road to Maiduguri, the capital of Borno State.
After one week in the orientation camp, we woke up to martial music on the airwaves, which always heralded a military coup. This one, led by Major Gideon Orkar, was swiftly and brutally put down by the ruling junta, but not before the mutineers had excised five northern states, including Borno, from the federation.
Coups had been a staple in Nigerian governance until the last two decades when a shaky democracy has struggled to take root with President Goodluck Jonathan at the helm.
Corruption has been a bane, with billions embezzled by successive kleptomaniac rulers.
Late president Sani Abacha siphoned millions traced to secret Swiss accounts. Politicians still have their noses in the national trough with the Central Bank governor recently removed from office after alleging billions of crude oil revenue had vanished into thin air.
The country, which won independence from Britain in 1960, has always been split along ethnic, tribal and religious lines with the christian south and predominantly muslim north locked in a perpetual battle for supremacy and the nation's natural resources.
It endured the Biafra civil war in the 1960s when the Ibos, led by Major General Odumegwu Ojukwu, led part of the Eastern region in a bloody seccession that claimed thousands of lives.
The Niger Delta from where the bulk of Nigeria's oil riches flow has become a flash-point in recent years, with rebel groups adept at kidnappings of oil and gas expartriates in exchange for hefty ransoms.
Behind the country's simmering troubles is a disaffection and feelings of alienation by parts of the country which enables groups like Boko Haram to fill the void, under the guise of religion.
Nigeria is a federation of 36 states, governed from the administrative capital Abuja, itself a city built from scratch at the cost of billions through phantom contracts, briberies and kick-backs.
It was chosen purely for its geographical location at the centre of the country. It has become a Boko Haram target with recent car bomb explosions striking at the heart of the ruling elite.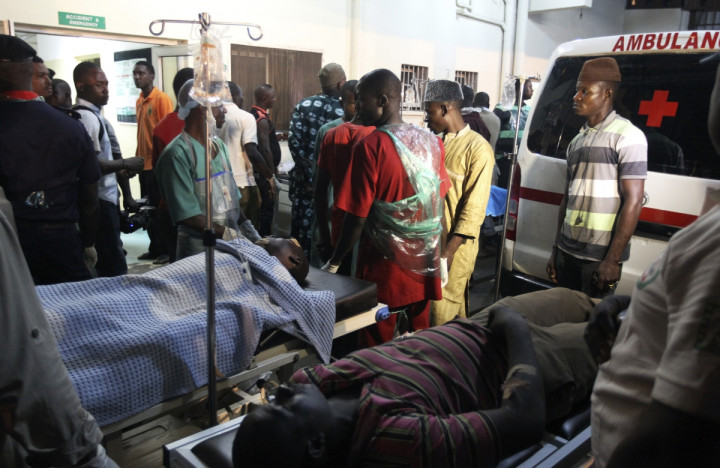 I had never heard of Gamboru-Ngala when details of my primary posting to teach at the village's elementary school arrived in April 1990.
I travelled another 300 kilometres by motorcycle, the only means of transportation, through a barren landscape with only miles and miles of sand dunes for company.
There was no trickle-down effect here. Life was primitive. Famlies huddled round big bowls of tuwo (rice porridge) at dinner in pitch black darkness. There was no electricity or pipe-borne water. The town centre comprised an administrative storey block, a one-room bank, a health clinic and the solitary school. Today it probably has even less.
Boko Haram has grown to become the major faultline at the centre of the world's most populous black country and Nigeria's rulers ignore this ticking timebomb at its peril.