President Goodluck Jonathan: Abduction of Schoolgirls will 'Mark the End of Terror in Nigeria'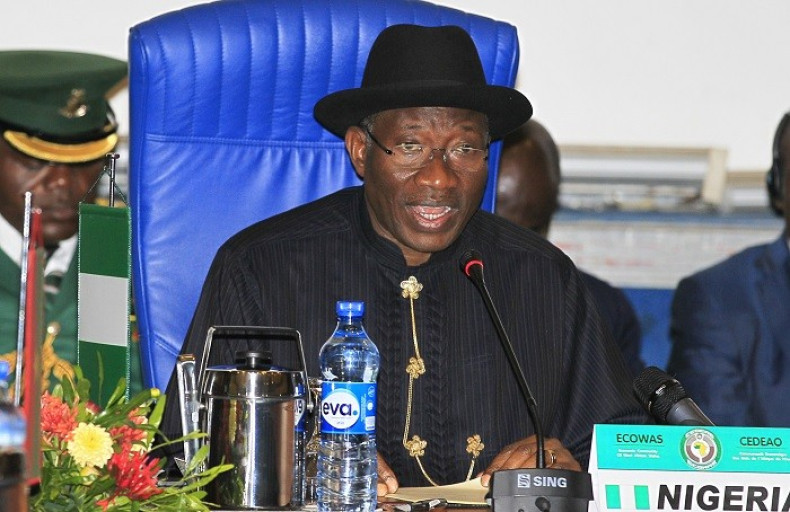 The Nigerian president has said the abduction of over 200 girls in Nigeria will mark the "beginning of the end of terror" in the country.
276 girls were abducted from a boarding school in the village of Chibok in Borno state, north Nigeria, on April 14.
Islamist group Boko Haram claimed responsibility and, in a video released earlier this week, its leader, Abubakar Shekau threatened to "sell" the students, saying they should not have been in school in the first place, should get married.
Boko Haram, whose name means "Western education is forbidden" in the local Hausa language, began its insurgency in Nigeria's north-eastern Borno state in 2009.
Speaking at the World Economic Forum in the Nigerian capital Abuja, President Goodluck Jonathan said: "There are extreme Islamists around our world who are against education, against progress, against equality and we must fight them and take them on wherever they are."
"I believe that the kidnap of these girls will be the beginning of the end of terror in Nigeria."
He also thanked the international community for its support saying "by God's grace we will conquer the terrorists.
"If you had refused to come because of fear, the terrorists would have jubilated," he added.
The President has faced criticism for the delayed response to the kidnapping and for the government's failure to seek out support from the international community.
Jonathan has now accepted US President Barack Obama's offer to send American intelligence to Nigeria, including experts in intelligence, law enforcement and hostage negotiations.
The US offer came as the militants were reported to have killed hundreds of people in fresh attacks in Borno State.
The UK, France and China have also pledged their resources in the effort to rescue the school children.
The search is focussed around the huge Sambisa Forest - the 'hideout' of Boko Haram which extends to some 60,000 square kilometres - three times the size of Wales.
Nigeria's security agencies were already working at full capacity to find and rescue the abducted girls.
The Nigerian government has now put up a reward of 50 million Nigerian naira (£182,000) for information leading to the location and rescue of the female students.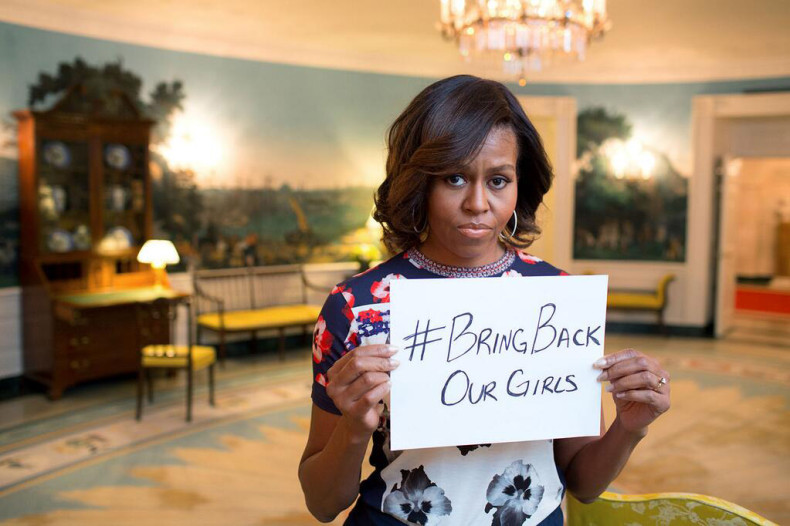 Meanwhile a social media campaign has gained momentum with US First Lady Michelle Obama, Malala Yousafzai and several celebrities raising awareness of the kidnapping, with the Twitter hashtag #BringBackOurGirls.
Yousafzai, who survived a shooting by the Taliban, has said the world must not stay silent over the abduction.
She told the BBC: "If we remain silent then this will spread, this will happen more and more and more".
Some of the girls have already reportedly been trafficked to neighbouring Chad and Cameroon.
The kidnapping of the school children has provoked global outrage.