Bolivia is experiencing its worst drought in 25 years, leading the government to declare a state of emergency due to water shortages in the capital La Paz and across large swathes of the country. Much of the high-altitude capital already receives water just three days a week, and from 6am to 9am only, because reservoirs serving the city are nearly dry. Many people have only enough water to drink, and cannot bathe or wash clothing.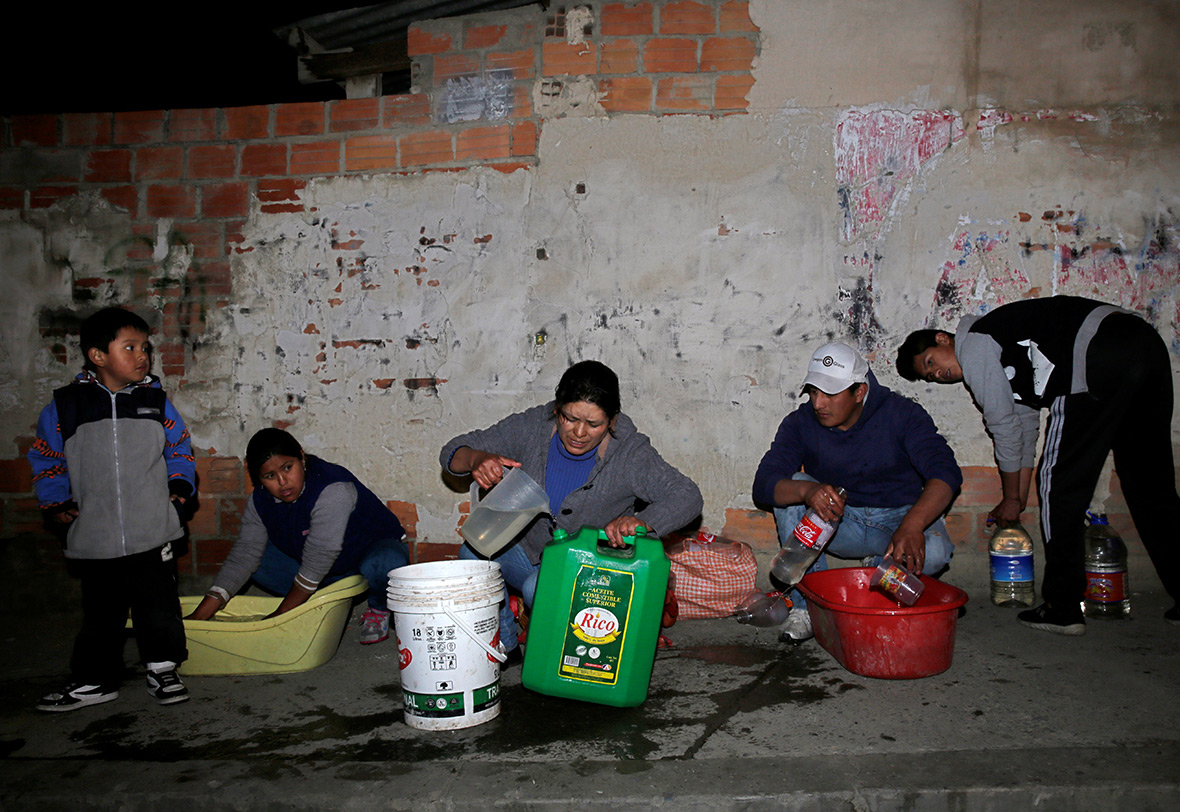 The main reservoir that supplies La Paz – the Ajuan Khota dam – is at 1% level of capacity, while the other two reservoirs are averaging 8%.
The El Niño weather phenomenon in the Pacific has caused or exacerbated the drought, which has battered farms and cattle ranches. The country's weather service says no rains are expected before December. Bolivia's Vice Ministry of Civil Defence estimated that the drought has affected 125,000 families and threatened 290,000 hectares (716,605 acres) of agricultural land and 360,000 head of cattle.
Environment and water minister, Alexandra Moreira, said this year's dry season has been especially severe. But she also criticised water providers and said they should be sanctioned for not activating preventative measures earlier in the year. Experts say a number of factors have led to the situation, including the effects of global climate change, which have led to higher temperatures in parts of Bolivia that in turn have sped up the evaporation rate in lakes and dams.
Bolivia's Lake Poopo, which was the county's second largest lake, dried up in 2015 leaving a cracked lake bed and a few marshy areas in its place. Along with the lake's salty water, also went the food and livelihoods thousands of residents who lined its shores, forcing most of them to uproot and move.
Climate change has shrunk Bolivia's Andean glaciers between 30-50% since the 1970s and could melt many of them away altogether in coming years, according to several published science journals. The glaciers are a vital source of fresh water for tens of millions of South Americans and are retreating at their fastest rates in more than 300 years. Experts have blamed the ice loss on an average temperature spike of 0.7C (1.26F) over the past 70 years.
The glaciers of Tuni and Condoriri, which provide up to 80% of the water in El Alto, are destined to disappear by 2030. An expert on glaciers from the Higher University of San Andres, Doctor Edson Ramirez, told Reuters the destruction of rainforests to expand agricultural land is also exacerbating the situation. Critics blame infrastructure projects designed to open the western Amazon for investment for an increase in deforestation in parts of Bolivia.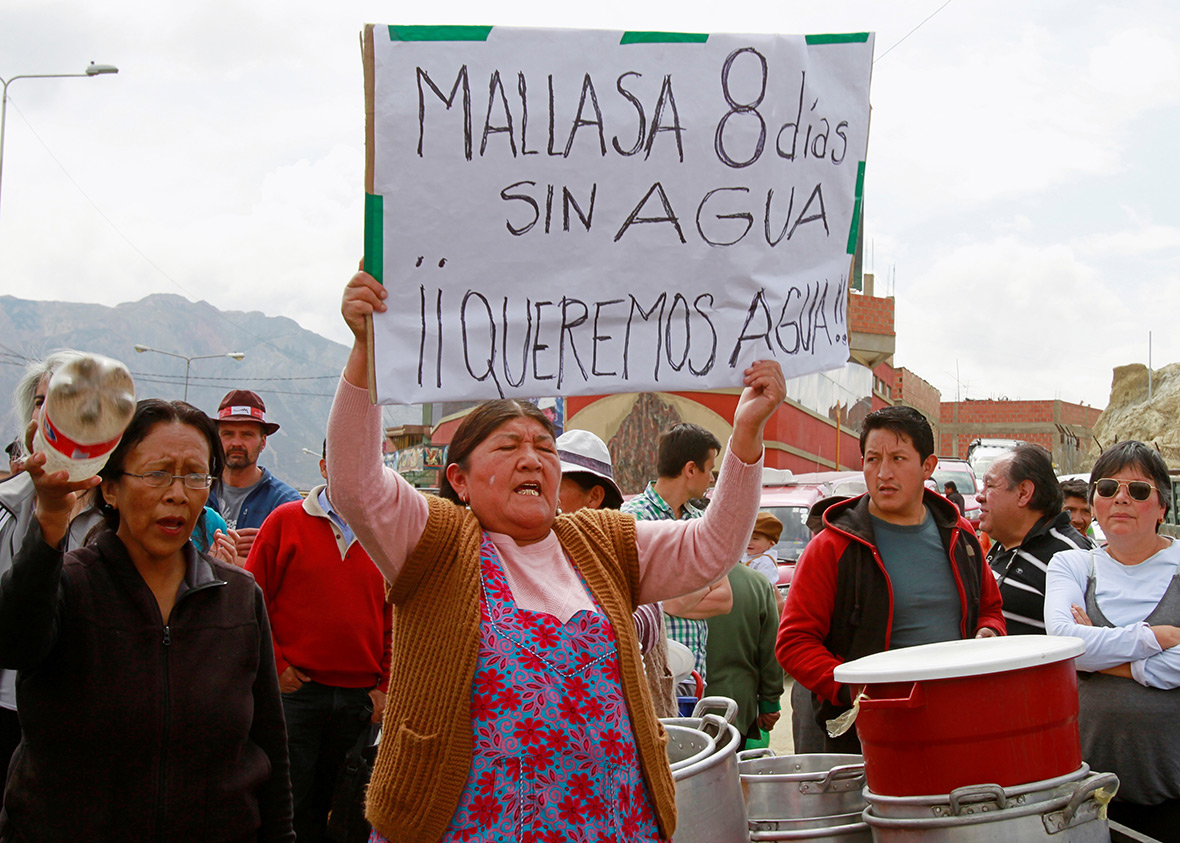 Schools will close two weeks early this year as rationing intensifies. "We have gone more than three weeks without a water supply. All we had for the children was the water from the hillside," said the director of the Nino Jesus School in La Paz.
The drought has prompted protests in major cities and conflicts between miners and farmers over the use of reservoirs. President Evo Morales visited a reservoir in La Paz, where a peasant community has allegedly been diverting a river for their own consumption. Morales arrived with the intention of channelling the water back towards central water reserves that would supply wider sectors of the capital, but met resistance from the local community.
Last week, residents of El Alto, near La Paz, briefly held authorities with a local water-distribution company hostage to demand the government explain its plans to mitigate the shortage.