Bollywood actor Salman Khan acquitted by Rajasthan High Court in 1998 poaching cases
The 50-year-old actor had appealed to the high court after being convicted by a lower court.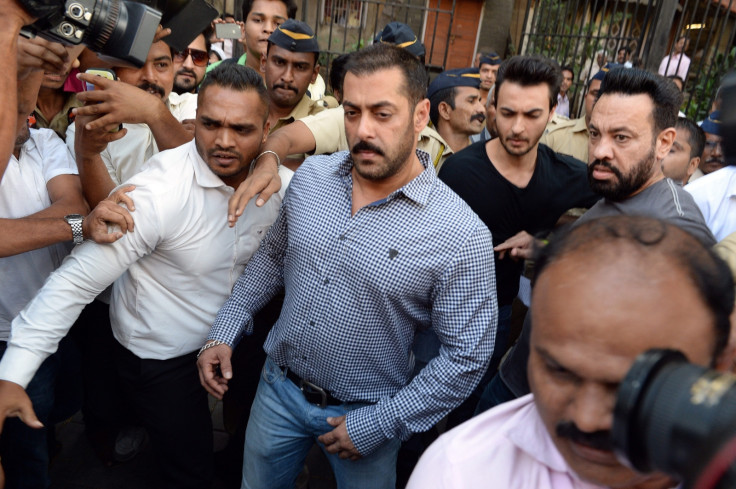 Bollywood actor Salman Khan has been acquitted by the Rajasthan High Court on Monday (25 July) in the 1998 poaching cases, in which he was accused of killing a blackbuck and a chinkara.
Khan, who has been at the centre of controversies in the recent past, had previously challenged the verdict of a lower court and appealed to the Rajasthan high court in the protected animals' killing case. The court decided that the pellets that killed the endangered animals were not fired from the actor's licensed gun, according to news agency PTI.
The court's verdict comes as a relief to the Indian actor, who had been reportedly sentenced a term of one and five years each in the respective poaching incidents by the lower court. The two poaching incidents were reported 18 years ago.
"He has been acquitted in both the cases by the High Court," Salman's counsel Hastimal Saraswat was quoted as saying.
According to reports, the 50-year-old actor was accused with seven others of killing a blackbuck and a chinkara. While one of the killings took place in the outskirts of Jodhpur on 26 September, 1998, the other occurred at Ghoda Farms on 28 September in the same year.
At the time, when the alleged incidents took place, the Bollywood superstar was shooting for the film Hum Saath Saath Hain. A BBC report states that the case against Khan was filed by the local Bishnoi community, who worship the blackbucks.
The news comes after last year's event, when the Indian superstar was acquitted in a 13-year-old hit-and-run case, in which he allegedly ran over a homeless man while drunk driving in Mumbai, India.
© Copyright IBTimes 2023. All rights reserved.