Lindsay Lohan accuses fiancé Egor Tarabasov of cheating with fashion designer
Actress posts cryptic message on Twitter hinting at her possible pregnancy.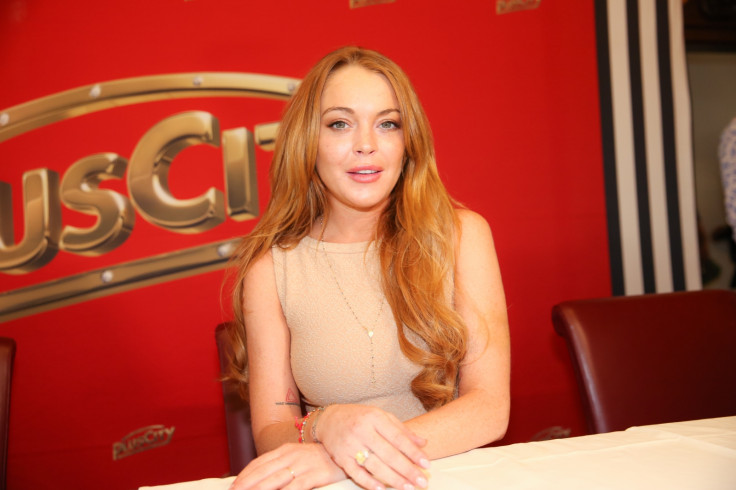 It seems like all is not well between Lindsay Lohan and her millionaire fiancé Egor Tarabasov as the actress fired off a series of angry posts on social media on Saturday (23 July) about her relationship. She reportedly accused her fiance of cheating on her with Vogue fashion designer Dasha Pashevkina.
In a series of Instagram posts, the seemingly furious Mean Girls star called the designer, whom a Daily Mail report identified as a friend of Lohan's, a "Russian hooker". Before the Hollywood star's accusations, the two were on friendly terms, and Lohan has worn some of Pashevkina's designs.
The 30-year-old actress also posted a cryptic message hinting that she could be pregnant.
According to Us Weekly, the former child actress shared a video on Snapchat on Friday (22 July) saying: "My fiancé's being really angry at me, but I'm drinking water to get him to come home. Honey, come home, please." She captioned the video, "ET phone home".
However, things went south soon as the following day she took to her Instagram account, continuing her relationship rant with more pictures and posts, which she has since deleted.
"I guess I was the same at 23… Shi**y time – it changes at 26/27@e2505t thanks for not coming home tonight. Fame changes people," she shared along with a picture of her and her businessman boyfriend.
The accusations heated up as the Scary Movie actress next posted a picture of her Russian boyfriend with some major revelations. "Wow thanks #fiance with Russian hooker @dasha_pa5h," she wrote. This post sent fans of the actress on an overdrive as they expressed mixed emotions in comments on the popular picture-sharing site.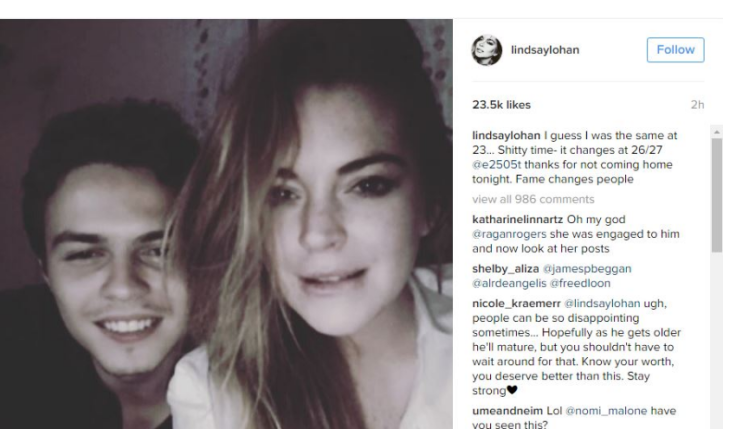 The Instagram account, which reportedly belonged to Pashevkina, seems to have been deactivated.
"Home? First time in my life – bare with me/ he cheated on me with hooker #meangirls#meanboysu b," she shared next with a video featuring Tarabasov at a party.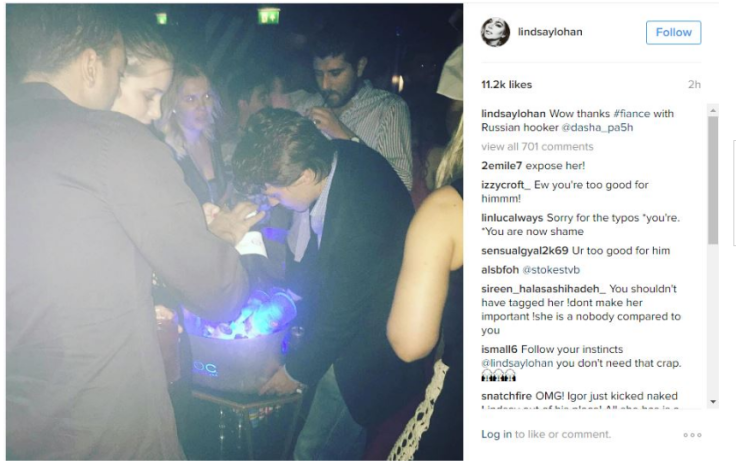 Lohan followed up her Instagram rant with a cryptic tweet, where the actress seemingly implied that she is pregnant. Sharing a photo of her baby bump from her 2009 movie Labor Pains, the singer-cum-actress wrote, "Lindsay Lohan labour pains trainer – I am pregnant!!"
She concluded the entire drama with another tweet, where she wrote, "It's legal if you're selling yourself and not a Russian from #moscow right my baby @e2505t," with hashtags of Vladimir Putin and Donald Trump.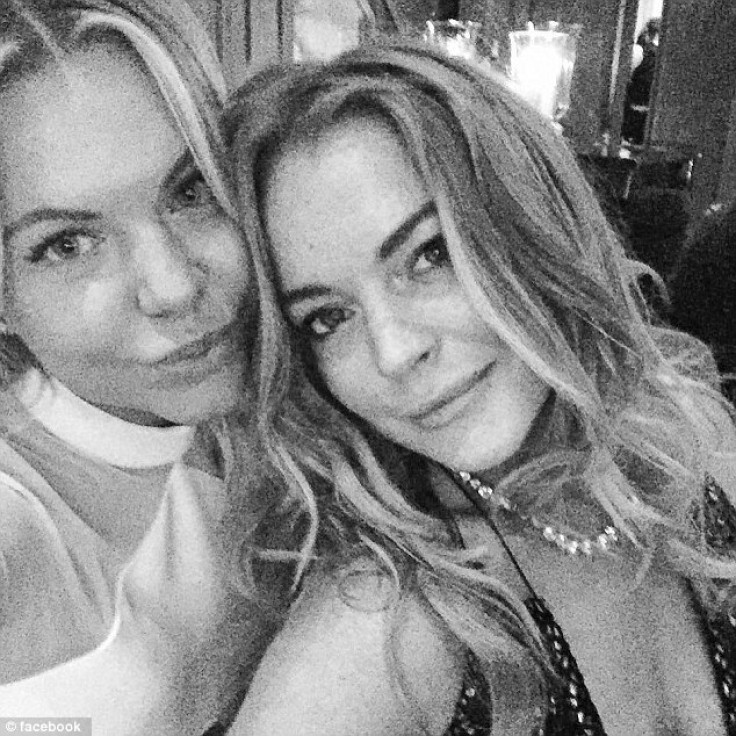 Earlier in April, Lohan and Tarabasov had announced the news of their engagement and the actress even posted adorable image of the two from exotic locations on Instagram.
IBTimes UK has reached out to Lohan's spokesperson and is awaiting comment. The actress has deleted the Instagram posts from her account.
© Copyright IBTimes 2023. All rights reserved.