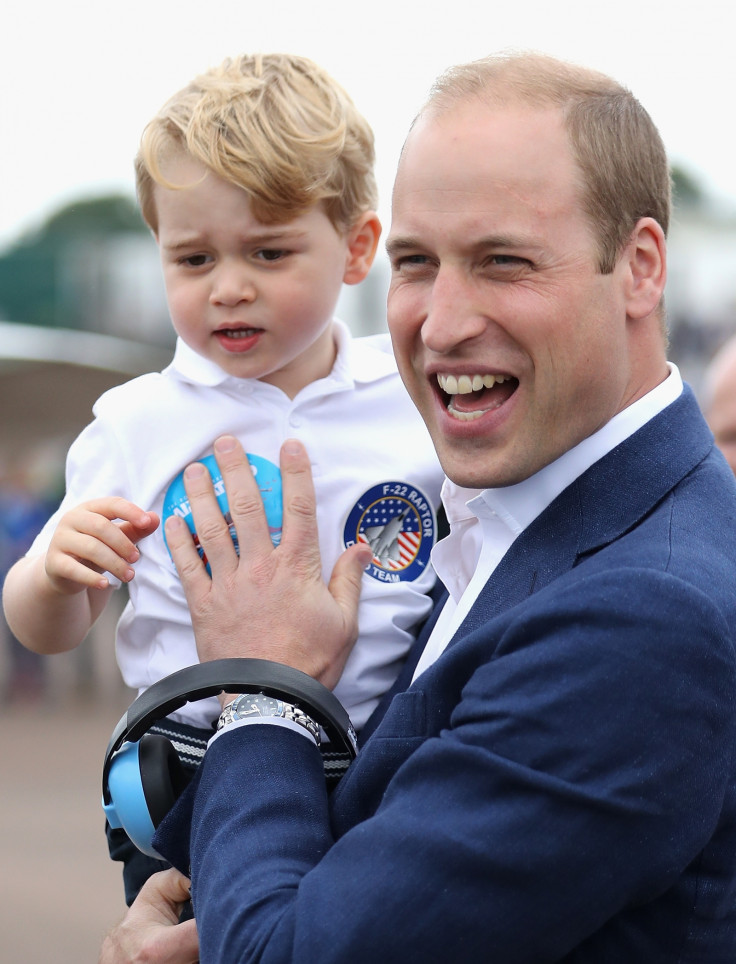 It is no surprise that Prince George, who celebrated his third birthday on Friday (22 July), was treated to some extravagant gifts on his special day. His father, Prince William, while attending the America's Cup World Series on Sunday confirmed the royal treatment for the young prince and jokingly said that Prince George is "far too spoiled".
Although the adorable prince, who is third in line to the throne, was not present at the yacht racing event in Portsmouth, England; his parents – Duke and Duchess of Cambridge - answered fans queries. When a 10-year-old boy, who had designed the event's trophy, asked the 34-year-old Prince about George's gifts, Prince William admitted that there were "too many things".
"I am not telling, he has got too many things, he's far too spoiled," William was quoted as saying. However, the father-of-two revealed that his eldest son is "not into boats yet", a passion that is shared by both the Duke and Duchess ever since their University days in Scotland.
While Prince William did not reveal what his son got for his third birthday, E! News claimed that lavish presents have been showered upon him in the past. Young George was treated to a custom-built, Victorian-style playhouse worth £18,000 ($23,640) by Plankbridge, a company funded by the Prince's Trust.
His royal treasure of presents also includes a bespoke rocking horse presented by US President Barack Obama and First Lady Michelle Obama.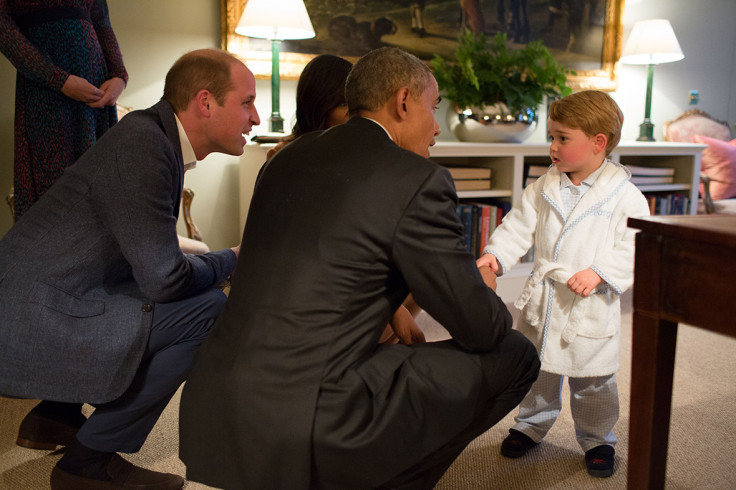 Duchess Kate Middleton's first-born rang in his third birthday with much pomp and joy on Friday, with Kensington Palace sharing some photos of the birthday boy taken at his family's Norfolk home, Anmer Hall.
However, both Prince George and his little sister Princess Charlotte were missing at the yacht-racing event in Portsmouth, where Sir Ben Ainslie's team won races two and three of the afternoon. The royal couple sported matching outfits – America's Cup t-shirts in red, black, and grey with dark-coloured jeans. The Duchess of Cambridge added a hint of bling to her casual attire with leaf drop diamond earrings by Kiki McDonough.