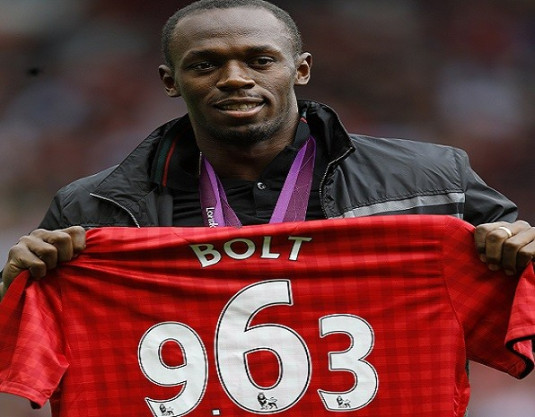 Jamaica's sprint king Usain Bolt will make his football dream come true by pulling on a Manchester United shirt, according to reports.
The fastest man on the planet is set to play in a Manchester United game against Sevilla at Old Trafford, for Rio Ferdinand's testimonial on 9 August.
The Sun reports that the Old Trafford club is to let 100-metre world record holder Bolt swap his running spikes for studs.
If it happens then it will be another garland for Bolt, who has repeatedly spoken of his wish to play football and pleaded with former United boss Sir Alex Ferguson for a trial.
Now a source has told The Sun: "Usain has finally got his wish and he'll be lining up alongside Rio,
"It should be quite a game. It will be fascinating to see if Usain's speed will be matched by his passing and ball control."
But football mad Bolt's dream to play for United was thrown in to doubt with the appointment of David Moyes, who has succeeded Sir Alex.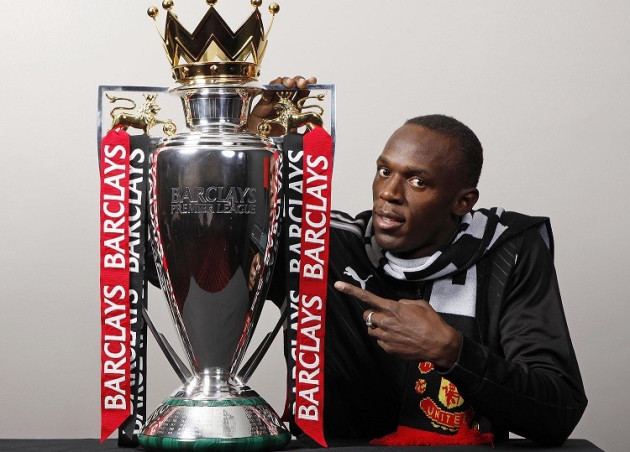 Previously, the confident Jamaican has talked up his credentials, saying of his ambition: "People think I am joking.
"But if Alex Ferguson called me up and said, 'OK let's do this, come and have a trial', it would be impossible for me to say no.
"I would not take up the challenge if I didn't think I was good enough. I am a very accomplished player and know I could make a difference."
Things appeared to be developing earlier this year, when Bolt claimed: "He [Ferguson] wants me to play and said let's talk about it over dinner next time you are here.
"He is a man of culture and offered to take me some place fancy. I told him Nando's would be just fine."
Before quitting his post as United boss, Ferguson noted, "Usain's a character and a big United fan.
"But it's interesting he says he'd like to play in a charity game.
"It could be brilliant, and next year when we play Real Madrid's Legends again, there could be opportunities to bring him up and see how he does," he told Inside United.