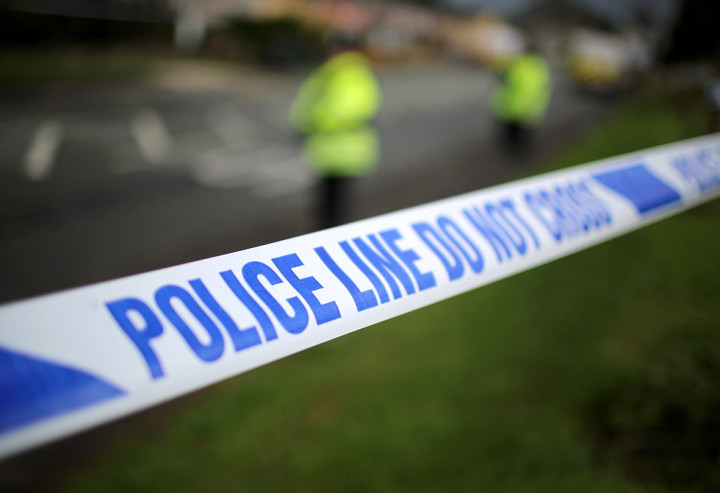 A father of six was stabbed outside the gates of a primary school while he waited to pick up his children after a row reportedly erupted over parking.
The victim, Steven Higginson, 33, was seen arguing with a man and woman as parents waited for their children outside North Walkden Primary School near Bolton, before he was repeatedly stabbed in the chest, Greater Manchester Police say.
Witnesses – including very young children – said Higginson staggered inside the school soaked in blood to ask for help and was taken by ambulance to Manchester Royal Infirmary with serious wounds. He was seen arguing with a man and a woman shortly before the attack, in what his family believe was part of a long-standing disagreement with another family.
He is in a stable condition.
Higginson's brother-in-law, David Quinn, 27, was with Steven when the attack took place. He told the Manchester Evening News he came back outside to see his relative clutching his blood-soaked chest.
"I'd gone inside the school and he was waiting in the car round the corner", Quinn said. "When I came back he was stood there by the car holding his chest and saying 'I've been stabbed, I've been stabbed.'
"We went into the school straight away and phoned an ambulance. He looked pale and in a bad way and they took him to MRI.
"I've been told he's sitting up and talking now which is good news. We know who did it. It was over something which had been going on for a couple of months, there'd been a lot of talk back and forth."
The couple who carried out the attack were seen speeding away from the scene in a silver Vauxhall Corsa. Police are hunting for the vehicle and have asked anyone with any information to come forward.
Detective Inspector Ben Hart said: ''This incident has only just happened so we are not going to speculate on exactly what led to the man receiving stab wounds.
''We can say that this happened outside a busy primary school as parents were gathered to pick up their children so it would have been a distressing and disturbing thing for people to see.
''I want to reassure them that we are in the early stages of a thorough investigation and we are actively looking for the offenders now. If anyone saw the incident or saw a silver Corsa driving away from the scene then I want to hear from you.
''We have spoken to the school and to the local authority and we are all working to support the school, its children and their parents.''