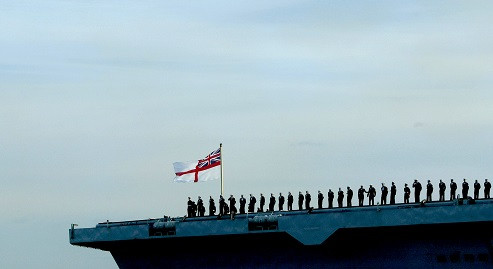 A suspicious package sent to a Royal Navy base in Portsmouth which sparked a bomb alert has been deemed to be a false alarm.
Bomb disposal experts were called to the scene at a Royal Navy base in Portsmouth following the discovery of a suspicious package.
Police officers were also at the scene and the surrounding area cordoned off as part of the security alert.
However, it has been confirmed the suspicious package was a false alarm and normal services have been resumed at the training base.
A Hampshire Police spokesperson said: "Officers from Hampshire Constabulary attended HMS Collingwood in Fareham, this morning. This was following a report of a suspicious package being delivered. The package has now been examined and it is not deemed suspicious."
HMS Collingwood is the largest Royal Navy training base in the UK.
The incident occurs days after several explosive devices were sent to Army Careers officers acorss south east England.