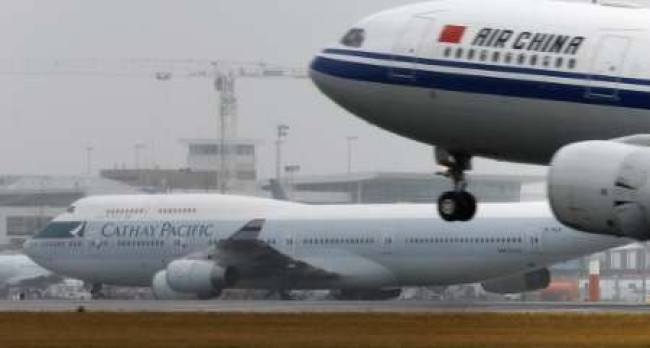 A bomb alert in the cabin of an Air China flight forced it to make an emergency landing at Chongqing Airport today.
The CA1336 flight from Nanning to Beijing landed at 2pm local time after departing at 12.24pm
A SWAT team was pictured on Twitter storming the plane after it landed.
No suspicious devices were found on the plane following claims from a woman there was a bomb in the cabin of the aircraft. According to one witness, the woman wanted to commit suicide after her boyfriend ended their relationship.
She has since been taken away by police for further investigation. The flight is due to take off again following security checks, China Central Television reported.