India's Central Board of Film Certification and it's head Pahlaj Nihalani recently stirred up controversy when it had ordered for the producers of the film 'Udta Punjab' to make 89 cuts in the film, for the use of expletives and references on Punjab. Anurag Kashyap, the producer of the film moved thehigh court to challenge the cuts imposed on the film.
In a plea hearing, the Bombay High Court on 10 June has said to the CBFC that it's job is to certify and not censor films. The court suggested that it will allow for the release of the film with just 1 cut, a scene that shows the protagonist of the film urinating on an audience while in concert. The court will pronounce the verdict on 13 June.
"The public is the biggest censor," adding, "We want creative people to survive and the industry to survive. You have to show the reality." Huffington post quoted the court as saying
The board had earlier also asked for the word 'Punjab' to be removed from the title, but it has since clarified that it's not an issue.
A division bench of Justice Dharmadhikari and Justice Shalini Phansalkar Joshi, said: "It is our prerogative that the movie never praises drugs. It is still going to say that drugs are bad. The movie wants to save people from this and has not been made with a view to malign the state or its people." Indian Express reported.
The bench had earlier responded to the certification board's demand to delete vulgar words and scenes from the film and said "the hue and cry" surrounding the film was giving it unnecessary publicity.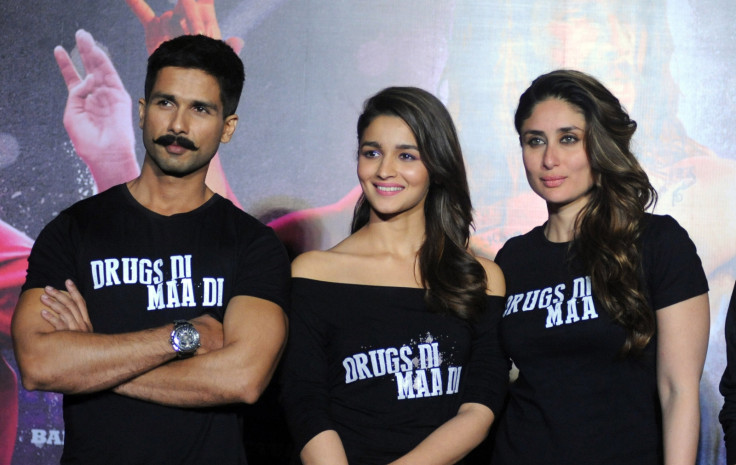 The court further argued: "The film industry is not made of glass that you need to 'handle with care.' If you ask for so many cuts, then what is the point? The audience knows. Has CBFC discharged its functions from 1952 onwards with utmost care? We are fed up of all this."
It asked the board to explain why a Punjab sign board is cause for concern. Justice Dharmadhikari said: "Displaying a signboard, which is a dividing line between two countries, will affect the sovereignty of the country is what you are saying. How do you see this statutory base? It is not as if such a depiction is affecting sovereignty badly."
The lawyer for the board, Advait Sethna said: "It could have to do with drugs and some powder." The court also questioned the controversy surrounding the movie and added: "It is not that nobody has made a reference to this in the past and that the drug menace has not been a subject matter of any celluloid film."
The producers of the film have agreed to put disclaimers in the beginning of the film that says "characters in the film do not support the use of cuss words."