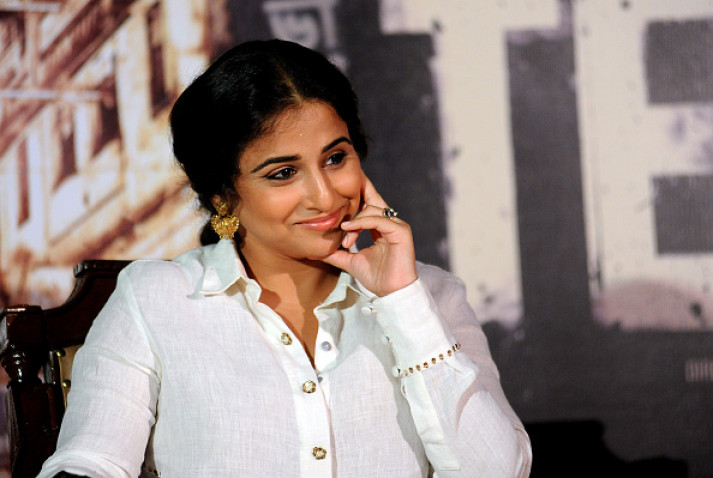 Bollywood star Vidya Balan has revealed that she remains in awe of her TE3N co-star, Amitabh Bachchan. The actress previously starred alongside the Bollywood superstar in Eklavya and Paa in which, with the use of prosthetics, the 73-year-old portrayed a boy with a genetic condition known as progeria, with Balan taking the role of the boy's mother.
The actors reunited on screen for the Ribhu DasGupta directed thriller, TE3N, the story of grandfather John Biswas's quest to find the person responsible for the abduction of his granddaughter eight years earlier. Balan plays a police officer who reopens the case when a second child abduction occurs.
In an exclusive interview with IBTimesUK, Balan revealed that the 73-year-old screen legend continues to inspire her.
"I don't think I can really put it in words what it's like because I've grown up watching him and it was unbelievable to work with him on Paa and also Eklavya and TE3N. We don't share too much screen time, but its just his relentless undying passion for his work that inspires me. Its the most incredible quality and after so many years he's not really jaded in terms of his work or his performances and that I find unbelievable."
The National Award winning actress added that working alongside such accomplished actors as her TE3N co-stars, Mr Bachchan and Nawazuddin Siddiqui, has helped her to hone her craft further.
"I think acting is about reacting so when you work with a good actor your performance gets better or gets enhanced because you're reacting to someone who is bringing out the best in you. So I think it's wonderful. I've acted with Nawazuddin in Kahani, and that was one of the films that brought him to public attention. That time he was relatively unknown and he was very quiet, but this time we shared a lot of conversation in between shots."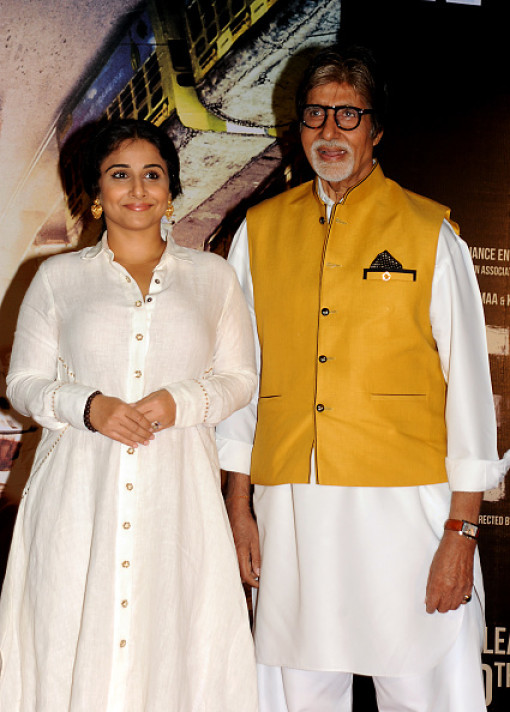 Balan - who is widely credited with being a pioneer for women in film and championing heroine-led plot lines with ground-breaking roles in films such as The Dirty Picture and Kahaani - said that while there are more substantial roles for actresses today, the Indian film industry has some way to go before women have an equally standing in the industry.
"I don't think [we have equality ] yet but I do think we've come a long way from where we were. It's very encouraging for me to see so many women led films doing well which means more of such film will be made. Someday I hope we don't make a distinction between a woman centric film and a regular film. You don't say it's a male centric film. It's just a film. So I hope someday there are equal number of films and we don't have to make that distinction."
Te3n released on June 10, 2016. Watch the trailer below: