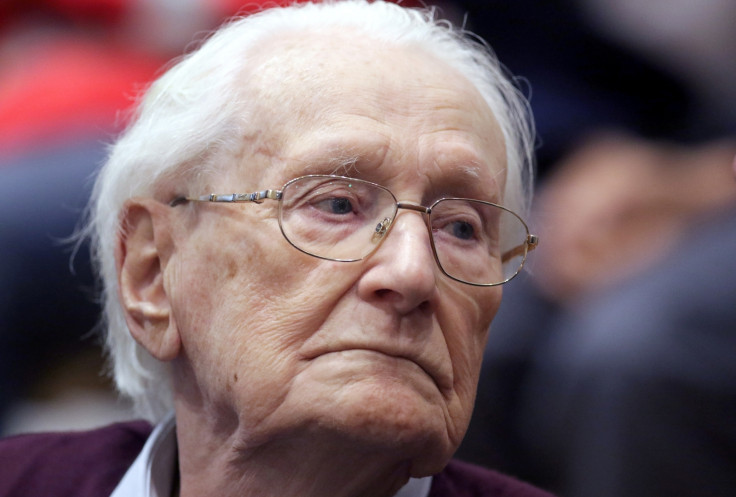 A man convicted of being the accessory to the murder of 300,000 Jews at the Auschwitz death camp has pleaded for clemency and to be spared going to jail.
Oskar Gröning, 96, was known as "the bookkeeper of Auschwitz", because he was in charge of the collection of prisoners' belongings and sending valuables and cash to Berlin.
Facing a four-year jail term for his role in the crimes, he has admitted his "moral guilt" although there was no evidence prior to his conviction in 2015 of any direct link to the killings.
However the court in Lüneberg ruled he was part of the "machinery of death," and helped the camp function and so would be an accessory to the murders committed there.
A doctor has declared he is fit to serve the term if there is proper medical care after Gröning failed in his appeal that jail would violate his constitutional right to life and physical safety.
Lueneburg prosecutors' spokeswoman Wiebke Bethke said a decision would be made this week after discussion with the judges who convicted him.
In 2015, after the conclusion of his court case, Holocaust survivor Eva Kor, told IBTimes UK she was "disappointed" that Gröning was sentenced to jail and that she had forgiven him.
"I believe he was made an example of. I find that makes no sense. Human beings do not need to treat one another with that much anger and animosity."
Jewish groups say there should be no statute of limitations and that Groening must face justice. More than 1.1 million people died in Auschwitz during World War Two.