The UK has changed its stance on Syrian President Bashar al-Assad, and now accepts that the leader should be allowed to run for re-election should a peace settlement be reached in the war-torn country.
Foreign Secretary Boris Johnson admitted that with Donald Trump as the new US president, all sides needed to rethink their approach in resolving the conflict in Syria.
"It is our view that Bashar al-Assad should go, it's been our longstanding position. But we are open-minded about how that happens and the timescale on which that happens," the former London mayor told the Lords International Relations Select committee.
"I have to be realistic about how the landscape has changed, and it may be that we will have to think afresh about how we handle this. The old policy, I am afraid to say, does not command much confidence," he added.
Johnson explained further: "We have been wedded for a long time to the mantra that Assad must go, and we have not been able at any stage make that happen, and that has produced the difficulty we now face."
"We are getting to the stage where some sort of democratic resolution has got to be introduced ... We believe in democracy, we support democracy, and if there is a political solution then I don't think we can really avoid such a democratic event. I think that is the way forward."
The Guardian noted that the official Foreign Office policy has been that Assad can stay only for a short period as part of a transitional government once a peace deal had been worked out. However, following his appointment as foreign secretary in July 2016, Johnson said that Assad had to go.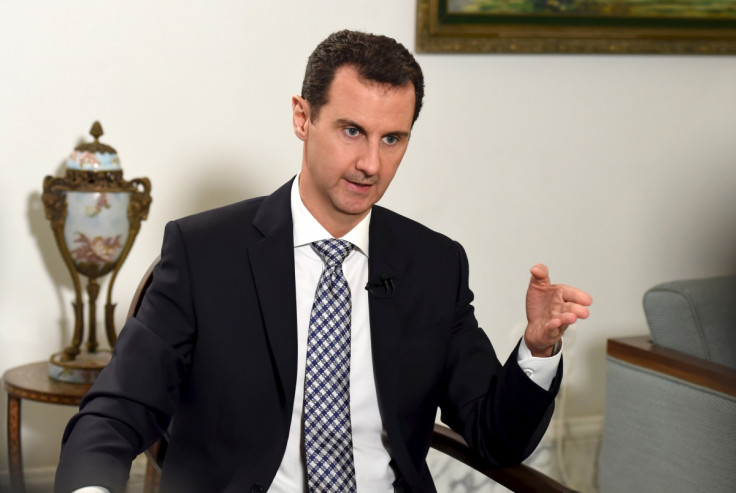 But Trump's insistence on rebuilding relations with Russia, which took a downward spiral under former president Barack Obama, and the fall of Aleppo has changed the scenario.
Any deal on with Russia on Syria will involve Iran
Johnson also warned that any deal with Russia on ending the Syrian conflict would also involve "accommodating" Iran, which is a key ally of Assad.
"The real question is whether the incoming American administration fully appreciates that relationship, and how we can shape the conversation. Clearly, what we do not want to see is a further extension of Iranian policy and influence in the region."
Working with Russia to fight Isis
Johnson also raised the prospect of the UK working with Russia militarily to defeat Islamic State (Isis) or Daesh.
"If there is a possibility of an arrangement with the Russians that simultaneously allows Assad to move towards the exit and diminishes influence in the region by getting rid of Assad, and allows us to join with the Russians in attacking Daesh, and wiping them off the face of the earth, then that might be a way forward."
The Guardian noted that the 'change of tone' reflects the new mood in the White House.
The Foreign Secretary admitted that Moscow had to be engaged. "We cannot endlessly push them away and demonise them."
He continued: "We need to understand exactly where the White House is coming from. We need to understand how they see the endgame here, and we need to help shape that conversation, and some of the reservations we have, particularly about Iran."