Boris Johnson has spoken "frankly" with his Iranian counterpart as he appealed for the release of jailed Briton Nazanin Zaghari-Ratcliffe, during two-hour talks in Tehran .
The UK Foreign Secretary urged Mohammed Javad Zarif to release the mother-of-one, who has been held in Tehran since April 2016, after being accused of spying, on humanitarian grounds.
While the Foreign Office has said it was "a useful meeting", Ms Zaghari-Ratcliffe's husband, Richard Ratcliffe, said he remains uncertain about the outcome, saying "it could go any which way".
"It's all up in the air," Mr Ratcliffe told the BBC. "We're holding on to the good bits - it could go any which way."
Ms Zaghari-Ratcliffe was arrested at Tehran airport during a visit to see her parents so they could meet her baby daughter Gabriella for the first time. She was accused of trying to overthrow the government and was imprisoned for sedition.
She has been held for 20 months, initially in solitary confinement, during which time her daughter has been in the care of her maternal grandparents in Iran.
While Johnson made an earlier appeal for her release, her position was further compromised when in November he told a parliamentary committee that Mrs Zaghari-Ratcliffe had been in Iran to train journalists.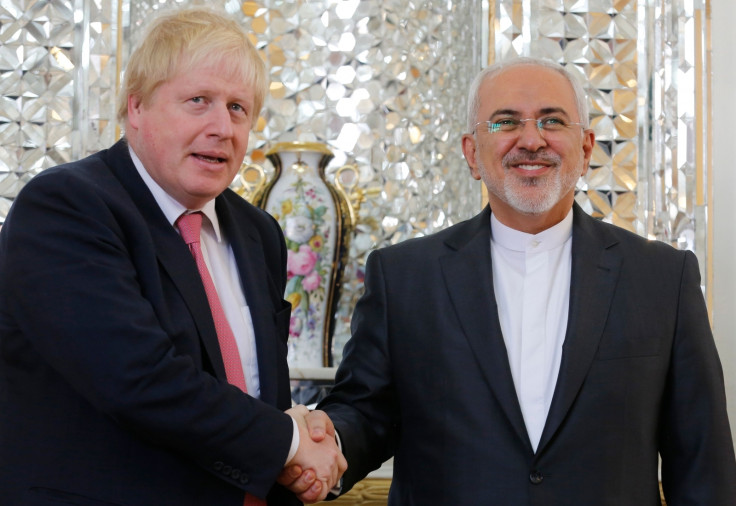 He later apologised in the Commons for the blunder, retracting "any suggestion she was there in a professional capacity" however his remarks led to further charges against her. She is due to appear in court on Sunday when her sentence could be doubled following Mr Johnson's remarks.
Her husband said that he felt that the meeting "could make a difference."
"His fate and her fate have been aligned a little bit, and he is now in Iran battling for her. It's a case of 'watch this space'", he said.
Johnson is not expected to comment on the meeting during his three day tour of Iran, Oman and the UAE, and while the situation remains unclear, Mr Ratcliffe said he is not expecting his wife to be on the foreign secretary's plane when Mr Johnson returns to the UK on Monday, though he added his hopes that she may be reunited with her family by Christmas.
"Fingers crossed it can be solved by Christmas, which means in the week or so afterwards there might be a happy outcome," he said.
Mrs Zaghari-Ratcliffe had always denied the allegations against her and maintains that she was simply on a holiday to see her parents. She is due to undergo a medical assessment amid reports that she has been suffering panic attacks, insomnia, bouts of depression and suicidal thoughts.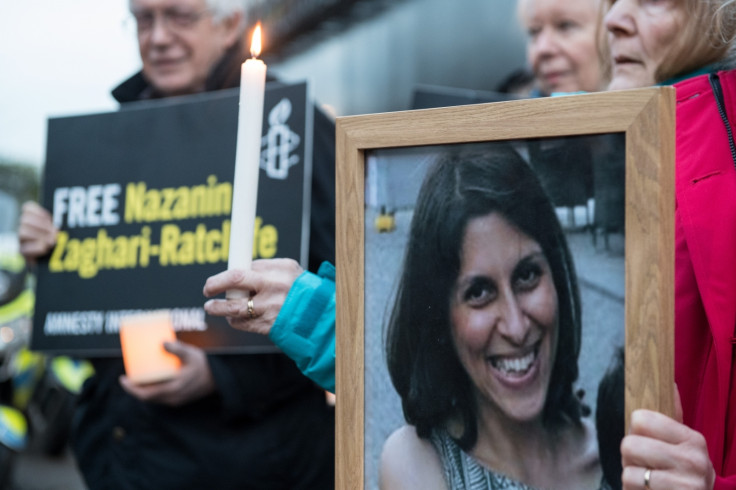 It is the first trip of a British Foreign Secretary to Iran since 2015 and only the third since 2003.
During what has been described as a mission to improve relations between Britain and Iran, Mr Johnson and the Iranian foreign minister also discussed the nuclear deal, as well "obstacles in their relationship".
He also offered his condolences following a powerful earthquake which killed more than 400 people in November. Iran's foreign minister confirmed Mr Johnson will meet President Rouhani on Sunday.