Boris Johnson will travel to Iran in the hope of securing the release of Nazanin Zaghari-Ratcliffe. The foreign secretary also aims to settle a long-standing £400m dispute with Tehran that could help secure Zaghari-Ratcliffe's freedom.
Johnson will make his first visit to Tehran as foreign secretary but no plans are believed to be in place for Richard Ratcliffe, Zaghari-Ratcliffe's husband, to join the delegation.
The foreign secretary has downplayed any potential breakthrough's in Zaghari-Ratcliffe's case saying on Thursday (7 December) that the case was "extremely difficult".
The Guardian reported that progress may rely on successful two-day talks with senior Iranian officials, including foreign minister Javad Zarif.
Zaghari-Ratcliffe had been due appear in court on Sunday (10 December) to face new charges relating to espionage that could add as much as 10 years to her five-year sentence. It is unclear whether the hearing will go ahead as planned, with some suggestions that it may be delayed.
The British-Iranian mother is said to be close to a mental breakdown, the Guardian reported.
Optimism for her early release rosed after it was learned that an Iranian health commissioner is set to check on her mental health. Zaghari-Ratcliffe is reportedly suffering panic attacks, insomnia, bouts of depression, as well as suicidal thoughts.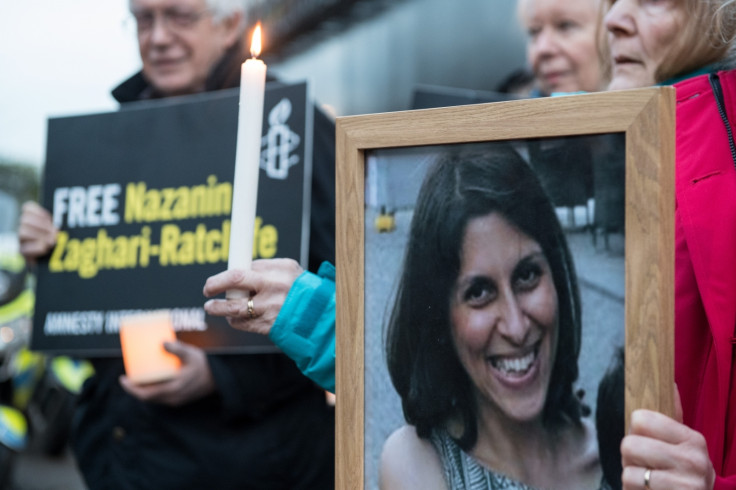 On the table for any deal is Iran's claims for compensation for the non-delivery of Chieftan tanks it ordered in the 1970s. The Foreign Office is understood to be seeking advice on how to overcome sanctions against the Iranian Revolutionary Guard Corps (IRGC) to release the funds to Tehran and pave the way for Zaghari-Ratcliffe's release.
Sources pointed to the release of Washington Post reporter Jason Rezaian, who was released after the US paid $400m in frozen funds from 1981.